The historic charm of Massachusetts bursts with style and culture. From the hallowed halls of Harvard in Cambridge or the elegant buildings dotted throughout Boston, to the epic views at Cape Cod or Martha's Vineyard, the venues match the iconic style of this New England state. Focusing on green living and a friendly, outdoorsy attitude, events can be large scale at one of three major convention centers in Boston, or smaller but elegant at a historic inn, in Cambridge.
TeamBonding offers team building events anywhere in Massachusetts - we are where you are! Let our friendly, professional facilitators plan and deliver an exciting team building event for your group in the location and at the venue of your choice.
Team building activities in Massachusetts -- where work meets play.
Top 5 Team Building Events In Massachusetts
All 100+ team building events are available near you. Below are our most popular.
Preferred Venues In Massachusetts
Great venues in Massachusetts to host your next TeamBonding event! You can also pick your own venue and many of our events can be hosted at your office or workplace.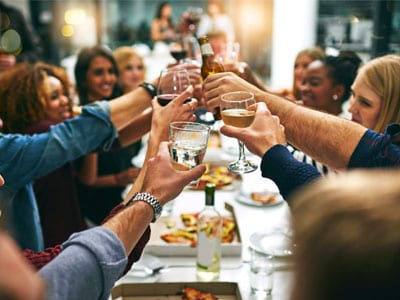 Save time & let us provided you with a curated selection of venues for your event.
Venue Concierge
Save valuable time and money by working with our Concierge Service the only complimentary venue sourcing service of its kind. Receive a curated selection of venues or caterers that fit your specific event criteria for any city across the country and even international destinations!
I just wanted to thank you for your assistance with the bike build. The build went off without a hitch, the teams were really into the competition not knowing that the kids would be showing up later in the day. Once the kids arrived, it was just awesome and our folks loved it.
TJX
I have to say EVERYONE came up to me on Thursday to say how much fun they had at the activity. Paul made it absolutely AWESOME and he kept the group motivated and involved. Even the General Manager said Paul was excellent and would recommend this activity to another company. I was surprised to see people interactive and involved that I was expecting resistance from. Honestly I had a blast myself, and I hope to be able to work with your team again soon!
Micro Fridge
I thought it was great. Mike, Tamara and Kevin were all really nice to work with, responsive and improvised as needed! It was a pleasure working with them. The attendees participated and did really well.
Global Corporate Retreats
I have to say Kevin was absolutely OUTSTANDING. He is truly gifted in his presentation, engagement of the people, he's funny and everyone just raved over him—top notch!
Sanofi
Professional and really engaged with our team! Looked like your chefs love what they do. You can see it and feel it! Our mission and goal were achieved!
Hy Cite

The hunt was a huge success!! Even this skeptical crowd of mobile app building designers and engineers were pleasantly surprised with the very cool smartphone application and everyone had a really great time! Michael and his team did a terrific job facilitating and the whole event went very smoothly.
Pandora
We can tailor all of our events to your needs & location.
If you're a team leader who's looking for better employee engagement, or you're a seasoned C-suite executive in search of leadership retreat activities, we can help make everything a lot easier. Contact us. We're happy to help.