The best way to describe Arizona is that it is a place where the desert meets golf greens, where history meets the modern day. Best known for the Grand Canyon and the wild expanses of land that surround it, Arizona has built excellent venues that include museums and sporting event locations. The mild temperatures of winter and spring make it an excellent choice for any outdoor activities.
TeamBonding offers team building events anywhere in Arizona - we are where you are! Let our friendly, professional facilitators plan and deliver an exciting team building event for your group in the location and at the venue of your choice.
Team building events in Arizona -- where work meets play.
Top 6 Team Building Events In Arizona
All 100+ team building events are available near you. Below are our most popular.
I wanted to thank you on behalf of MasterCard for putting together our team event. Everyone had a great time and your staff was extremely friendly and helpful… an all-around great experience.
MasterCard
I have to say Kevin was absolutely OUTSTANDING. He is truly gifted in his presentation, engagement of the people, he's funny and everyone just raved over him—top notch!
Sanofi
Ben and his team were fantastic yesterday! Thank you so very much for everything!
VCA Animal Hospital

I heard only great things about the Art Heist! Everyone was interacting and working together. Seemed really into it and having fun!!
Mohegan Sun
Amazing! The event was a HUGE success! Everything was perfect – the participants thoroughly enjoyed themselves. I can't say enough about how well it went. The word is already flying around the office about the success of the program and we already have another group thinking about using this program for an event of their own!
Kronos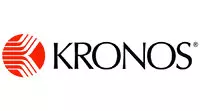 "Excellent show! The actors were fun and interacted well with your company. We will definitely recommend to others. I enjoyed hearing that co-worker laughter!"
American Express
We can tailor all of our events to your needs & location.
If you're a team leader who's looking for better employee engagement, or you're a seasoned C-suite executive in search of leadership retreat activities, we can help make everything a lot easier. Contact us. We're happy to help.