Top 9 Team Building Events In Phoenix
Things are different in the desert. Phoenix is the Southwest's largest destination for visual art from across the world. With resorts and spas that drop jaws and soothe souls, this city is one of the top destinations for team building activities.
We can plan an exciting team building event for your group at a Phoenix venue of your choice — a fun, bonding experience that will make a lasting impression on your colleagues and on your company.
I just wanted to thank you- the event was fabulous. Everyone had an amazing time and Deric was fabulous! We will definitely use you again in the future and give plenty of referrals. It hit all of the right notes and our team was honored to be able to do something both fun and charitable.
business interiors by Staples
Ben and his team were fantastic yesterday! Thank you so very much for everything!
VCA Animal Hospital

Everything went very well with our Do Good Bus. Michael was great, very friendly and really fun to have around.
Founders Brewing Co.
"Excellent show! The actors were fun and interacted well with your company. We will definitely recommend to others. I enjoyed hearing that co-worker laughter!"
American Express
The feedback has been nothing but positive. I received several unsolicited comments from many people who could not say enough great things about the program and the facilitators. It was definitely a success!
Liberty Mutual Insurance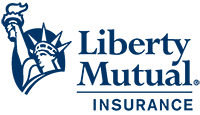 Professional and really engaged with our team! Looked like your chefs love what they do. You can see it and feel it! Our mission and goal were achieved!
Hy Cite

We can tailor all of our events to your needs & location.
If you're a team leader who's looking for better employee engagement, or you're a seasoned C-suite executive in search of leadership retreat activities, we can help make everything a lot easier. Contact us. We're happy to help.