It takes a split second to break an arrow with your throat, but to be bold enough to open up one of the most vulnerable and private areas of your body in that way, and completely break through the fear attached, leaves you feeling exhilarated and unstoppable.
Space Requirement
This program works in most spaces. Ideally, the room has a large open space to accommodate for the Icebreakers/Energizers as people will be moving around.
Ideal For
Developing a clear understanding of how participants let fear get in their way
Gaining clarity about something in their work/life in which they want to have 100% commitment
Understanding how to empower others in the organization
Being inspired to achieve the incredible
Appreciating the critical importance of working together
Tailoring
We can include a specific corporate message or area or focus into the discussion portion of this event. Additionally, this program can be done one of two ways:
As a seminar for a large audience with a focused lecture followed by one or two volunteers joining the lead onstage to demonstrate breaking an arrow with their necks
As a workshop there is a setup about commitment and fears with a walkthrough and demonstration followed by all the participants breaking an arrow with their neck
Event Description
At TeamBonding we've worked with hundreds of organizations and professionals internationally and are passionate about creating life-changing events and exercises. Arrow Breaking is one of these life-changing exercises.  One end of the arrow is placed at the soft, supple part of your throat and the goal is for you to bend and then snap the arrow in half without any injury to yourself in the process.
This team building exercise for adults is one your team won't want to miss – the exclusive and exciting Arrow Break program! We are all tested on the road to success, and the best way to get through the challenges we face is through unwavering commitment. It is a known fact that commitment is fundamental to almost all notable human achievements. Committed employees bring added value to their organization through their determination, proactive support, high productivity and an awareness of quality. Commitment is fundamental to management, attendance, and loyalty – all of which adds to a company's success. During this team building exercise for adults, participants will work closely in pairs. They must trust and rely on each other to work through their vulnerabilities and get to a place of 100% commitment.
TeamBonding's Arrow Break program allows your teams to gain this lifelong lesson in a powerful and memorable way.
Rave Reviews From Clients
Today was an awesome event! Our employees loved it! Paul was amazing! Thank you very much for the organized chaos! C'mon Down - Love it!"
LPSI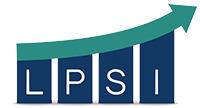 I heard only great things about the Art Heist! Everyone was interacting and working together. Seemed really into it and having fun!!
Mohegan Sun
I have to say Kevin was absolutely OUTSTANDING. He is truly gifted in his presentation, engagement of the people, he's funny and everyone just raved over him—top notch!
Sanofi
The hunt was a huge success!! Even this skeptical crowd of mobile app building designers and engineers were pleasantly surprised with the very cool smartphone application and everyone had a really great time! Michael and his team did a terrific job facilitating and the whole event went very smoothly.
Pandora
"It was an amazing day… and the team really enjoyed Tools for Schools. It meant a lot to them to help children in the community. There were many teary eyes, including mine!"
IBM
WOW! What an incredible time we had with Team Bonding last week at our All Hands event! Your team was phenomenal, and with the leadership and charisma of Scott, pulled off keeping the attentions of a very lively crowd!
Capital One

Contact us to tailor this event to your unique needs.
Even with all of the packaged event options we offer, you may need something different. Maybe a special conference theme, favorite management book, ideal training model or a unique set of learning outcomes… We can help.