Ski resorts and beautifully forested areas dominate the state of Vermont, as does the history in the covered bridges, the autumn foliage and the flavor of the maple syrup. Many venues are in or around the Appalachian mountains, creating a beautiful backdrop for any event. The small town feel of Vermont communities makes for magical events that will stay with its participants for a long time to come.
TeamBonding offers team building events anywhere in Vermont - we are where you are! Let our friendly, professional facilitators plan and deliver an exciting team building event for your group in the location and at the venue of your choice.
Team building events in Vermont -- where work meets play.
Top 6 Team Building Events In Vermont
All 100+ team building events are available near you. Below are our most popular.
I have to tell you it was so much fun! Everyone participated and your entire staff was so helpful. Please tell you host that we loved him!
Keurig Inc
I have to say Kevin was absolutely OUTSTANDING. He is truly gifted in his presentation, engagement of the people, he's funny and everyone just raved over him—top notch!
Sanofi
"It was an amazing day… and the team really enjoyed Tools for Schools. It meant a lot to them to help children in the community. There were many teary eyes, including mine!"
IBM
Professional and really engaged with our team! Looked like your chefs love what they do. You can see it and feel it! Our mission and goal were achieved!
Hy Cite

Amazing! The event was a HUGE success! Everything was perfect – the participants thoroughly enjoyed themselves. I can't say enough about how well it went. The word is already flying around the office about the success of the program and we already have another group thinking about using this program for an event of their own!
Kronos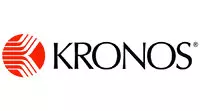 We had a great time and I received a lot of positive feedback from the team. They were surprised, had fun and enjoyed participating in multiple activities. Michael was amazing!
Ariat
We can tailor all of our events to your needs & location.
If you're a team leader who's looking for better employee engagement, or you're a seasoned C-suite executive in search of leadership retreat activities, we can help make everything a lot easier. Contact us. We're happy to help.