Top 9 Team Building Events In Portland
The "Greenest City in America" is not only one of the 10 best places to retire; it's a great location for team building too. Portland's laid-back, smaller town environment allows you to let go of the fast pace of the office and focus on how you work with your team. We can plan an exciting team building event for your group at a Portland venue of your choice — a fun, bonding experience that will make a lasting impression on your colleagues and on your company.
The hunt was a huge success!! Even this skeptical crowd of mobile app building designers and engineers were pleasantly surprised with the very cool smartphone application and everyone had a really great time! Michael and his team did a terrific job facilitating and the whole event went very smoothly
Pandora
Just wanted to let you know that activity was a huge hit! Deric and the team did an amazing job…Very well done.
Sodexo
Ben and his team were fantastic yesterday! Thank you so very much for everything!
VCA Animal Hospital

Everything went very well with our Do Good Bus. Michael was great, very friendly and really fun to have around.
Founders Brewing Co.
Amazing! The event was a HUGE success! Everything was perfect – the participants thoroughly enjoyed themselves. I can't say enough about how well it went. The word is already flying around the office about the success of the program and we already have another group thinking about using this program for an event of their own!
Kronos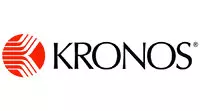 Today was an awesome event! Our employees loved it! Paul was amazing! Thank you very much for the organized chaos! C'mon Down - Love it!"
LPSI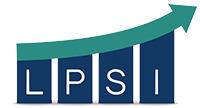 We can tailor all of our events to your needs & location.
If you're a team leader who's looking for better employee engagement, or you're a seasoned C-suite executive in search of leadership retreat activities, we can help make everything a lot easier. Contact us. We're happy to help.