Top 9 Team Building Events In Parsippany-Troy Hills
Parsippany-Troy Hills is a diverse city with many arts, cultural, fine dining and recreational venues that are perfect for hosting team building events, programs and activities.
We can plan an exciting team building event for your group at a Parsippany-Troy Hills venue of your choice — a fun, bonding experience that will make a lasting impression on your colleagues and on your company.
The best team building activity we've ever done. TeamBonding was flexible and helped us schedule an activity at the last minute. They were very cooperative and the facilitators were down-to-earth and personable. We did the Teddy Rescue Bear (Build a Teddy Bear) activity and it was lots of fun. I would definitely do it again or try one of the other activities. The best parts are the games, puzzles and trivia you have to complete to gain experience for the specific activity.
inVentiv Health
Ben and his team were fantastic yesterday! Thank you so very much for everything!
VCA Animal Hospital

Our client and the guests LOVED the activity. Paul did an amazing job keeping everyone engaged and entertained.
Corinthian Events
Today was an awesome event! Our employees loved it! Paul was amazing! Thank you very much for the organized chaos! C'mon Down - Love it!"
LPSI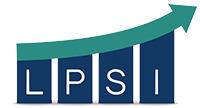 "Excellent show! The actors were fun and interacted well with your company. We will definitely recommend to others. I enjoyed hearing that co-worker laughter!"
American Express
Amazing! The event was a HUGE success! Everything was perfect – the participants thoroughly enjoyed themselves. I can't say enough about how well it went. The word is already flying around the office about the success of the program and we already have another group thinking about using this program for an event of their own!
Kronos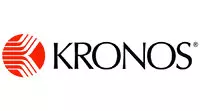 We can tailor all of our events to your needs & location.
If you're a team leader who's looking for better employee engagement, or you're a seasoned C-suite executive in search of leadership retreat activities, we can help make everything a lot easier. Contact us. We're happy to help.