Top 9 Team Building Events In Concord
Concord is a diverse city with many arts, cultural, fine dining and recreational venues that are perfect for hosting team building events, programs and activities.
We can plan an exciting team building event for your group at a Concord venue of your choice — a fun, bonding experience that will make a lasting impression on your colleagues and on your company.
"I just wanted to take a moment to thank you, Lauren, Kevin and his crew for making our event yesterday so special. Everything was great, the pre-planning and selection with Nanci, Lauren was fantastic with all of the organizational details. Kevin and his team pulled it all together and were amazing!!!! Our entire group had a wonderful time, for a great cause and Kevin's team captured so many great pictures for me to share with everyone."
Nora Systems
Amazing! The event was a HUGE success! Everything was perfect – the participants thoroughly enjoyed themselves. I can't say enough about how well it went. The word is already flying around the office about the success of the program and we already have another group thinking about using this program for an event of their own!
Kronos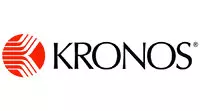 Ben and his team were fantastic yesterday! Thank you so very much for everything!
VCA Animal Hospital

It was a great time. I have only received positive feedback from my team which is a rare thing. Please let Stuart know we loved it.
TCR2 Therapeutics

Today was an awesome event! Our employees loved it! Paul was amazing! Thank you very much for the organized chaos! C'mon Down - Love it!"
LPSI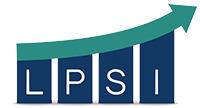 I have to say Kevin was absolutely OUTSTANDING. He is truly gifted in his presentation, engagement of the people, he's funny and everyone just raved over him—top notch!
Sanofi
We can tailor all of our events to your needs & location.
If you're a team leader who's looking for better employee engagement, or you're a seasoned C-suite executive in search of leadership retreat activities, we can help make everything a lot easier. Contact us. We're happy to help.