With so many great cities, like LA and San Diego, you might forget that California also has mountains, desert, and beaches to play on. Venues throughout the state explore their terroir, from wine country in Napa to the snowy peaks at Tahoe. The year round temperate climate is perfect for an outdoor event, particularly where sporting activities are part of the plan!
TeamBonding offers team building events anywhere in California - we are where you are! Let our friendly, professional facilitators plan and deliver an exciting team building event for your group in the location and at the venue of your choice.
Team building events in California -- where work meets play.
Top 6 Team Building Events In California
All 100+ team building events are available near you. Below are our most popular.
We had a wonderful time. This team did an amazing job and the team really loved the activities.
Google
It was a very fun event for our group. Received many good feedbacks. Thanks for helping me set this up with such short notice!
Intel
We had so much fun making the doggie beds, chew toy and scratch pad and the one minute commercials were the best. It made our team closer and we appreciate it. We haven't laughed so much and had so much fun in a while as everyone has been so busy, so this was just the medicine we needed. The event was a complete success. Everyone LOVED the event and others at the company were asking for the information so that they too can do a charity event. And THANK YOU to Matt, Jennifer, Kristine and Lisa…they were absolutely wonderful. They totally made the event fun and we learned a lot about the Humane Society. Everyone is still talking about it today!
Gilead Sciences
Our client and the guests LOVED the activity. Paul did an amazing job keeping everyone engaged and entertained.
Corinthian Events
The event was perfect !!!!! Your staff were amazing and engaging. We absolutely loved the activities building up to the Teddy Bear Build. Beyond our expectations.
Boston Scientific

Today was an awesome event! Our employees loved it! Paul was amazing! Thank you very much for the organized chaos! C'mon Down - Love it!"
LPSI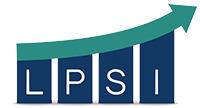 We can tailor all of our events to your needs & location.
If you're a team leader who's looking for better employee engagement, or you're a seasoned C-suite executive in search of leadership retreat activities, we can help make everything a lot easier. Contact us. We're happy to help.