Championship Sales Training
A Sales Training Program for Sales Teams
This Event Has Departed...
This event has bonded more teams than we can count but has finally run its course and is now considered part of The Departed. Below you'll find a scrolling list of additional events that are considered great alternatives. If you really loved Championship Sales Training and think it should be brought back from The Departed, let us know by voting using the button below!
Vote To Bring Back
Group Size
10 - 200 - Keynote also available for larger groups
Time Needed
1/2 day to 1 day program
Ideal For
New project kickoffs
Memorable meal breaks during a conference
Pull a new team together after reorganization
Tailoring
Training Style:
Engaging, interactive and high-energy facilitation
Utilizes play and fun to keep focus and anchor learning
Powerpoint used to stimulate all modalities of learning
Roleplays used throughout so participants learn by doing
Customized real-life scenarios used to create context for techniques
Mnemonic memory techniques applied to deepen retention of material
Event Description
Sales motivation training is critical in today's technology-saturated world where information is readily available. The Internet has changed everything for prospects—not to mention for the salespeople who hope to win their business. This new environment creates a tremendous opportunity for those with the right sales training to dramatically increase sales. 
As Marc shares his Corporate Championship Sales Training program, winning the business of well-informed prospects is very similar to winning in sports. Consistent success—both in sales and on the field—requires a distinct strategy, a repeatable process and a clear plan to execute with commitment and passion.
Immediate takeaways from this motivational sales program include:
Phone and in-person conversation scripts to use during sales interactions
A clear day-to-day plan for achieving sales goals
The blueprint for an easy-to-apply, fool-proof system for selling
Fully understand an easy-to-apply yet fool-proof system for selling
Learn to think like a championship salesperson to optimize success in all aspects of business
Past motivational sales program participants have reported that they:
Close more sales than ever before
Increase current average sale's transaction size
Sell more frequently to current clients
Know exactly how to achieve sales goals
"In the old days, salespeople were in power because they had information buyers needed. Today, buyers are in charge because everything they need to research products, services, and companies is freely available on the web. New selling models are required. Are you playing by the new rules? Marc shows you how."
David Meerman Scott – Bestselling author of The New Rules of Marketing and PR
Rave Reviews From Clients
Amazing! The event was a HUGE success! Everything was perfect – the participants thoroughly enjoyed themselves. I can't say enough about how well it went. The word is already flying around the office about the success of the program and we already have another group thinking about using this program for an event of their own!
Kronos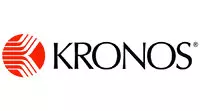 Ben and his team were fantastic yesterday! Thank you so very much for everything!
VCA Animal Hospital

Professional and really engaged with our team! Looked like your chefs love what they do. You can see it and feel it! Our mission and goal were achieved!
Hy Cite

Just wanted to let you know that activity was a huge hit! Deric and the team did an amazing job…Very well done.
Sodexo
The feedback has been nothing but positive. I received several unsolicited comments from many people who could not say enough great things about the program and the facilitators. It was definitely a success!
Liberty Mutual Insurance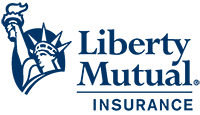 Today was an awesome event! Our employees loved it! Paul was amazing! Thank you very much for the organized chaos! C'mon Down - Love it!"
LPSI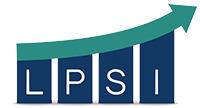 Contact Us for a Tailored Event
Even with all of the packaged event options we offer, you may need something different. Maybe a special conference theme, favorite management book, ideal training model or a unique set of learning outcomes... We can help.