Top 7 Team Building Events In Tempe
From sports and shopping to culture, food, and art, Tempe has it all. Creating a community that emphasizes an active lifestyle, hosts festivals, and provides an urban haven in the metropolitan area, it's the perfect location for hosting team building events, programs and activities. We can plan an exciting team building event for your group at a Tempe venue of your choice — a fun, bonding experience that will make a lasting impression on your colleagues and on your company.
Eric did an excellent job as lead facilitator, he got our team warmed up with some ice breakers which got us ready for our Versagility challenge. The TeamBonding crew was on time, organized and wrap up was a breeze, there was very little I had to do except participate in the fun.
Tula Tech
The hunt was a huge success!! Even this skeptical crowd of mobile app building designers and engineers were pleasantly surprised with the very cool smartphone application and everyone had a really great time! Michael and his team did a terrific job facilitating and the whole event went very smoothly.
Pandora
WOW! What an incredible time we had with Team Bonding last week at our All Hands event! Your team was phenomenal, and with the leadership and charisma of Scott, pulled off keeping the attentions of a very lively crowd!
Capital One

Ben and his team were fantastic yesterday! Thank you so very much for everything!
VCA Animal Hospital

The feedback has been nothing but positive. I received several unsolicited comments from many people who could not say enough great things about the program and the facilitators. It was definitely a success!
Liberty Mutual Insurance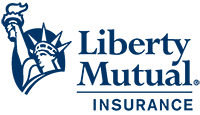 Professional and really engaged with our team! Looked like your chefs love what they do. You can see it and feel it! Our mission and goal were achieved!
Hy Cite

We can tailor all of our events to your needs & location.
If you're a team leader who's looking for better employee engagement, or you're a seasoned C-suite executive in search of leadership retreat activities, we can help make everything a lot easier. Contact us. We're happy to help.