Bordered by four of the Great Lakes, Michigan has a diversity of cities, each of which is reflected in the venues available. Detroit, as the traditional seat of the U.S. automotive industry, has many venues that reflect its industrial roots. Other cities including Lansing and Grand Rapids also play host to major industrial and corporate powerhouses, which means an interesting range of venues available for events of all sizes.
TeamBonding offers team building events anywhere in Michigan - we are where you are! Let our friendly, professional facilitators plan and deliver an exciting team building event for your group in the location and at the venue of your choice.
Team building events in Michigan -- where work meets play.
Top 6 Team Building Events In Michigan
All 100+ team building events are available near you. Below are our most popular.
Preferred Venues In Michigan
Great venues in Michigan to host your next TeamBonding event! You can also pick your own venue and many of our events can be hosted at your office or workplace.
It was great! I'm so glad it all came together. I hope to work with you again! Thank you for your patience and guidance throughout the planning process.
Bayer Crop Science LP
WOW! What an incredible time we had with Team Bonding last week at our All Hands event! Your team was phenomenal, and with the leadership and charisma of Scott, pulled off keeping the attentions of a very lively crowd!
Capital One

"It was an amazing day… and the team really enjoyed Tools for Schools. It meant a lot to them to help children in the community. There were many teary eyes, including mine!"
IBM
The event was perfect !!!!! Your staff were amazing and engaging. We absolutely loved the activities building up to the Teddy Bear Build. Beyond our expectations.
Boston Scientific

I have to say Kevin was absolutely OUTSTANDING. He is truly gifted in his presentation, engagement of the people, he's funny and everyone just raved over him—top notch!
Sanofi
Amazing! The event was a HUGE success! Everything was perfect – the participants thoroughly enjoyed themselves. I can't say enough about how well it went. The word is already flying around the office about the success of the program and we already have another group thinking about using this program for an event of their own!
Kronos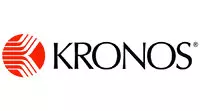 We can tailor all of our events to your needs & location.
If you're a team leader who's looking for better employee engagement, or you're a seasoned C-suite executive in search of leadership retreat activities, we can help make everything a lot easier. Contact us. We're happy to help.