The Ultimate Charity Build is a combination of several of our charity programs morphed into one mega charity extravaganza.
Space Requirement
20 square feet of open space per participant is a good guideline. The Ultimate Charity Build can be indoors or outdoors – your office building, a ballroom or a conference room.
Ideal For
Conference/meeting breaks
Project start-up, conclusion or mid-project motivation
Award trips, annual meetings, retreats and celebrations
Tailoring
Want to give more?  This program can be enhanced with a charitable element by incorporating a fun and surprising oversized check made out to the charity of your choice, in any amount you choose!
Event Description
We love it when 1 + 1 = 3.  The Big Give is a CSR team building charity day that was custom-designed for a client who wanted to give back more.  They had done our charity bike build and some of our other charitable team building events and asked us if we could create a program that combined the challenges and donations of our most our most beloved charity events into one mega charity extravaganza.  The Big Give was born.
Throughout the course of one event, your teams will complete team building activities associated with separate charity events. This team building charity day will ultimately lead to the creation of an abundance of donations ready to be shipped to any number of different charities.
What kind of challenges and donations are included?  How about a team teddy bear build, where teams race and compete to build the world's best snuggle buddy for deserving children. Also, teams will also have the opportunity to build a child's wagon from the ground up, and piece together the fabric of a fleece blanket.
All items created by your teams during this event will then be donated to fitting charities. In the past we have worked with the Boys and Girls Club, YMCA, Spokes for Hope, Hugs Across America, Blue Star Mothers, Angel Airborne Cadets, and many others. We are also able to collaborate with a charity of your choice.
The Big Give is ideal for a company seeking an opportunity to build not only relationships, but also boost Corporate Social Responsibility (CSR) as well.
Rave Reviews From Clients
The event last night was a huge success! The client was very happy and I had several of the guests that came up to me and were very pleased as well! Paul was his usual calm, cool, collected self and set up was finished early and all went off without a hitch. Stephanie was a pleasure to work with.
UVDMC
It was the highlight of the day! Deric did a great job leading our group and I appreciate all of your help. We will definitely be in contact for future events!
Symbiotix
The event went really well! The client was extremely pleased. Eric was amazing onsite with lots of energy and he interacted well with our group. We'll definitely be using TeamBonding again for our event next year.
BASF
I heard only great things about the Art Heist! Everyone was interacting and working together. Seemed really into it and having fun!!
Mohegan Sun
Amazing! The event was a HUGE success! Everything was perfect – the participants thoroughly enjoyed themselves. I can't say enough about how well it went. The word is already flying around the office about the success of the program and we already have another group thinking about using this program for an event of their own!
Kronos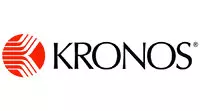 Professional and really engaged with our team! Looked like your chefs love what they do. You can see it and feel it! Our mission and goal were achieved!
Hy Cite

Contact us to tailor this event to your unique needs.
Even with all of the packaged event options we offer, you may need something different. Maybe a special conference theme, favorite management book, ideal training model or a unique set of learning outcomes… We can help.