Top 9 Team Building Events In Bangor
Bangor is a diverse city with many arts, culture, fine dining and recreational venues that are perfect for hosting team building events, programs and activities.
We can plan an impactful team building experience for your group at a Bangor venue of your choice — an event that will make a lasting impression on your colleagues and on your company.
I have to tell you it was so much fun! Everyone participated and your entire staff was so helpful. Please tell you host that we loved him!
Keurig
WOW! What an incredible time we had with Team Bonding last week at our All Hands event! Your team was phenomenal, and with the leadership and charisma of Scott, pulled off keeping the attentions of a very lively crowd!
Capital One

I have to say Kevin was absolutely OUTSTANDING. He is truly gifted in his presentation, engagement of the people, he's funny and everyone just raved over him—top notch!
Sanofi
Professional and really engaged with our team! Looked like your chefs love what they do. You can see it and feel it! Our mission and goal were achieved!
Hy Cite

Ben and his team were fantastic yesterday! Thank you so very much for everything!
VCA Animal Hospital

Today was an awesome event! Our employees loved it! Paul was amazing! Thank you very much for the organized chaos! C'mon Down - Love it!"
LPSI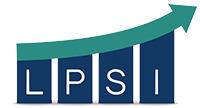 We can tailor all of our events to your needs & location.
If you're a team leader who's looking for better employee engagement, or you're a seasoned C-suite executive in search of leadership retreat activities, we can help make everything a lot easier. Contact us. We're happy to help.