E Choir – Experience Team Harmony
Celebrate your creativity by creating team harmony through the power of music.  The E Choir experience will give your team confidence and be truly uplifting!
Request A Quote
Perform as One Team
Unite Your People Using Music, Virtually.
E Choir is the ultimate team event – Choirs are not about singing at the same time, but about singing together.
E choir knows no limits, it could be for a small team, the whole department, or the entire company to take part in! Run-on Zoom (or another conference platform), no additional equipment is needed other than a laptop and a mobile phone.
Introductions: Welcome and Vocal Warm-Up:  Host and vocal coach Billie Godfrey welcome all participants as they join the Zoom event with a friendly and personalized introduction to how the experience will unfold. 
Preparation: Learn to sing melody & harmony: "Stand By Me" Billie will coach everyone through the structure and phrasing of the melody, along with tips on breathing and delivery. Once the melody has been learned, Billie will demonstrate and coach participants through the three-part harmony for this song.
Pause: (and breathe!) Billie will invite all participants to open their mics for a short time. Informal comments, feedback, any questions, and a sense of connectivity is enabled in this way. Billie will then re-mute all mics, ready for the final sing-through!
Performance! Ready to sing!! After a short summary Billie will invite all participants to perform! Options here include self-filming on a mobile device to keep as a memento, share with other participants, or upload on licensed social platforms (eg YouTube).
Conclusion: Billie will open all mics directly after the performance to enable a shared round of applause! This will give participants a sense of achievement and a real sense of a shared uplifting event. After positive feedback and an invitation for all to express their experiences, Billie will congratulate all participants and close the session.
Billie Godfrey is a British soul singer, songwriter, vocal arranger, and coach. As one of the UK's most successful session artists, she has sung with many of the worlds greatest artists including Adele, Amy Winehouse, Sting, Lionel Richie, Prince, Sir Paul McCartney, Chaka Khan, Marc Almond, Beverley Knight, Kylie Minogue, Ed Sheeran, INXS and many others. Her session work includes singing the ad-libs based "Ray's Theme" with composer Craig Armstrong for the Oscar-winning film "Ray" based on the life of Ray Charles.
Team Building Through Music
Ideal For
Key business benefits:
Unifies the group.
Builds confidence.
Creates a 'can do' attitude.
Releases tension.
Stimulates Expression.
Breaks the ice.
Tailoring
Billie has performed these with choirs before, great harmonies, lots of feel-good factors, etc.
One Love – Bob Marley – uplifting and bonding sentiment " let's get together and feel alright."
Happy – Pharell Williams – the chorus has great compelling harmonies, engaging to learn and Uber positive energy!
Stand by Me – ready to go, of course!
Christmas Song – "Santa Claus Is Coming To Town"
"It went really well! Thank you to everyone who was part of the team to make this work, we're very happy! We were saying how amazing it would be in a post covid world at an in person event, such a good atmosphere, so that's definitely on my list for the return to live events also!"
Mastercard
Ben and his team were fantastic yesterday! Thank you so very much for everything!
VCA Animal Hospital

Amazing! The event was a HUGE success! Everything was perfect – the participants thoroughly enjoyed themselves. I can't say enough about how well it went. The word is already flying around the office about the success of the program and we already have another group thinking about using this program for an event of their own!
Kronos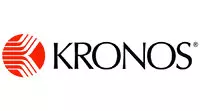 I heard only great things about the Art Heist! Everyone was interacting and working together. Seemed really into it and having fun!!
Mohegan Sun
The event was perfect !!!!! Your staff were amazing and engaging. We absolutely loved the activities building up to the Teddy Bear Build. Beyond our expectations.
Boston Scientific

Our Charity Bike Build donation event was a huge success. Matt and his team handled everything beautifully, and our group had a ton of fun. I heard nothing but positive comments afterwards. We will definitely recommend you to our colleagues.
Genentech

Other activities you may like.
Contact us to tailor this event to your unique needs.
Even with all of the packaged event options we offer, you may need something different. Maybe a special conference theme, favorite management book, ideal training model or a unique set of learning outcomes… We can help.