Rickety Rackety Car Derby
Just like professional racing, the RICKETY RACKETY CAR DERBY is about crew and driver. Your group will be split up into smaller racing teams whose goal will be to build a custom concept car for a people-powered race
Request A Quote
Event Overview
Team Engineering: CREATE-A-CAR
This car building game is the ultimate in teamwork, skill, development, use of resources, and trust as teams build various styles of cars. NASCAR has nothing to compare with these racers! Your teams will build and decorate a car that will race against time and other entries to see who will get to the Winner's Circle. Just like professional racing, the Rickety Rackety Car Derby program is about the crew and driver.
Successful car building requires total teamwork including problem-solving, creativity, focused leadership, thoughtful decision making and clear assignment of each team member's role and responsibilities. As the car takes shape, teams are ready to test drive, detail and make final mechanical adjustments before the big race
The climax of this Rickety Rackety Car Crash Derby Outdoor Team Building Game is when teams present their "Tricked Out" cars at the starting line. Drivers then race through a series of qualifying heats. Each win gets them closer to the checkered flag that will determine which race teams will be crowned champions!
Your team building event comes complete with sound, music, decorations, and awards for the top two teams, plus all necessary car building supplies and tools.
*the video above is a tailored version of this program created for the U.S. Bobsled team who are making, what else, bobsleds!
Event Details
Space Requirement
An empty parking lot or large paved area is ideal. We're also happy to stage this event in a large indoor space. Depending on the size of the group the minimum will be 5,000 – 10,000 sq ft.
Ideal For
Communication Skills
Goal Setting
Planning and Accountability
Collaborative Idea Sharing
Trust and Relationships
Competition
Physicality
Creative Problem Solving
Tailoring
*the video above is a tailored version of this program created for the U.S. Bobsled team who are making, what else, bobsleds!
We couldn't be more satisfied with our Rickety Rackety Derby experience. Your team responded quickly and were able to scale up or down based upon the meeting size. This tied in directly to the theme of our meetings. At one location, we were asked to quiet down by a meeting going on next door we were having too much fun
Shell Oil
I've received nothing but good feedback on the car derby. We did a survey and everyone gave the team building activity a great rating! They hope that we do something similar next year. Thanks again!
LexisNexis
Everything was great and everyone really enjoyed themselves. Your patience, professionalism, and responsiveness from pre-planning to event execution was wonderful. Thank you for always being available to us for conference calls and to answer our many questions. It's always a pleasure to work with true event professionals.
MasterCard
It was a great time. I have only received positive feedback from my team which is a rare thing. Please let Stuart know we loved it.
TCR2 Therapeutics

WOW! What an incredible time we had with Team Bonding last week at our All Hands event! Your team was phenomenal, and with the leadership and charisma of Scott, pulled off keeping the attentions of a very lively crowd!
Capital One

Today was an awesome event! Our employees loved it! Paul was amazing! Thank you very much for the organized chaos! C'mon Down - Love it!"
LPSI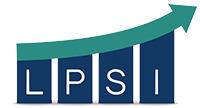 Other activities you may like.
Contact us to tailor this event to your unique needs.
Even with all of the packaged event options we offer, you may need something different. Maybe a special conference theme, favorite management book, ideal training model or a unique set of learning outcomes… We can help.