Corporate Idol
The Corporate Idol program connects people's universal passion for music with your conference or dinner in a fun, risk-free environment. No musical ability needed. Learn valuable communication skills your team will be able to take back to the workplace.
This Event Has Departed...
This event has bonded more teams than we can count but has finally run its course and is now considered part of The Departed. Below you'll find a scrolling list of additional events that are considered great alternatives. If you really loved Corporate Idol and think it should be brought back from The Departed, let us know by voting using the button below!
Vote To Bring Back
Event Overview
Music - Team Building - Fun
Corporate America's got talent and here's your chance to show yours! At the Corporate Idol program, teams rewrite lyrics to famous songs and perform them in an unforgettable team building music activity inspired by the hit TV show American Idol.  
Background music tracks are provided for each band so they can rehearse for their big performance.  An exciting assortment of professional costumes (wardrobe) are also provided to make the grand performance unique and memorable! Teambonding's costume trunk includes: wigs, boas, scarves, sunglasses, Blues Brothers hats, capes, hats, gloves, masks and a whole lot more. 
Our facilitator/MC hosts the performance. On stage and under the lights, teams perform for the judges. The big evening performance features a professional TeamBonding Master of Ceremonies, plus all the trappings of a real concert. This can include a draped stage area, stage lights, smoke machine, etc. We also provide a large prop box filled with fun and funky performance-enhancing accessories. No wonder so many clients arrange to have their event videotaped!
The judges – either VIPs from your company, or from our team – comment on each performance. But, they don't have the final say. The audience does! After a brief commercial pause – during which teams can get refreshments – the votes are tallied.  Then, the winners are revealed and teams receive their awards.  Cue the American Idol theme music!  
Event Details
Space Requirement
A conference or dining room large enough to comfortably accommodate your group with a sound system, with an open area of approximately 12' x 24' to create the stage area. If available, an actual stage or riser will add to your events ambiance and excitement.
Additional space must be allocated for each group to create their presentations privately; a large meeting room or a series of small breakout rooms, one per team.
Ideal For
Leverage people's passion for music

Networking

Celebrate and have fun

Get to know one another

Communication
Tailoring
No problem, we love to customize the song choices! Do you have a specific era or musical style you want to focus on? Let us know – we'll be happy to oblige. Or do you have a specific theme you're working with in your meeting? Communication, change, movement – these are just some of the themes past clients have asked for. What's yours? 
The Corporate American Idol event was a complete success! Paul was PHENOMENAL. I can't rave about him enough!
Aloysius Butler & Clark
A thousand THANK YOUs to you and Rob who facilitated in "exceeding our clients' expectations" (and yes; that is directly from my client's mouth!) Working with your team was a breeze and made my job easier and made us look great. Ultimately those are my goals, and they were met. The evening was a hit (no pun intended)
Advantage Destination & Meeting Services, Inc
Today was an awesome event! Our employees loved it! Paul was amazing! Thank you very much for the organized chaos! C'mon Down - Love it!"
LPSI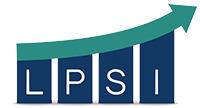 Just wanted to let you know that activity was a huge hit! Deric and the team did an amazing job…Very well done.
Sodexo
Ben and his team were fantastic yesterday! Thank you so very much for everything!
VCA Animal Hospital

Amazing! The event was a HUGE success! Everything was perfect – the participants thoroughly enjoyed themselves. I can't say enough about how well it went. The word is already flying around the office about the success of the program and we already have another group thinking about using this program for an event of their own!
Kronos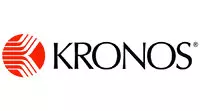 Contact Us for a Tailored Event
Even with all of the packaged event options we offer, you may need something different. Maybe a special conference theme, favorite management book, ideal training model or a unique set of learning outcomes... We can help.