Cardboard Build-A-Sled
Soar Down the Mountain to Come Out On Top
This Event Has Departed...
This event has bonded more teams than we can count but has finally run its course and is now considered part of The Departed. Below you'll find a scrolling list of additional events that are considered great alternatives. If you really loved Cardboard Build-A-Sled and think it should be brought back from The Departed, let us know by voting using the button below!
Vote To Bring Back
Time Needed
2 - 2.5 hours
Space Requirement
An indoor location with tables for every team to build their sleds, and an outdoor mountain covered in snow for teams to race down.
Ideal For
Project start-ups, conclusions or mid-project motivation
Annual meetings
Winter retreats and celebrations
Outdoor high energy events
Tailoring
Every program we offer can be tailored – in fact, we like it that way. Tailoring is one of the big reasons for our ongoing success.
Event Description
Is your team looking for a uniquely thrilling experience? Our Build-A-Sled outdoor team building event offers hands-on creativity and design only achievable by communication and collaboration. Everyone NEEDS to do his or her part and play a role or the team will get stuck in the snow. Teams that practice good communication, teamwork, and listening skills are the ones who will glide across the finish line.
During Build-A-Sled, teams are charged with the challenge of building a cardboard sled from a limited supply of resources. At first, they may be surprised by the materials they have to build with but with some genuine teamwork and leadership, anything is possible! And there are roles for everyone, which means your whole group is engaged at the level that works best for them. If teams collaborate well and work cooperatively the sled will soar down the mountain with speed and precision.
This is a highly engaging and "hands-on" outdoor team building event where teams are justifiably proud of the outcome. It makes the best of winter weather while also making the best of your team!
Rave Reviews From Clients
The hunt was a huge success!! Even this skeptical crowd of mobile app building designers and engineers were pleasantly surprised with the very cool smartphone application and everyone had a really great time! Michael and his team did a terrific job facilitating and the whole event went very smoothly.
Pandora
Our client and the guests LOVED the activity. Paul did an amazing job keeping everyone engaged and entertained.
Corinthian Events
It was a great time. I have only received positive feedback from my team which is a rare thing. Please let Stuart know we loved it.
TCR2 Therapeutics

Everything went very well with our Do Good Bus. Michael was great, very friendly and really fun to have around.
Founders Brewing Co.
Amazing! The event was a HUGE success! Everything was perfect – the participants thoroughly enjoyed themselves. I can't say enough about how well it went. The word is already flying around the office about the success of the program and we already have another group thinking about using this program for an event of their own!
Kronos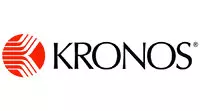 Ben and his team were fantastic yesterday! Thank you so very much for everything!
VCA Animal Hospital

Contact Us for a Tailored Event
Even with all of the packaged event options we offer, you may need something different. Maybe a special conference theme, favorite management book, ideal training model or a unique set of learning outcomes... We can help.