With 10,000 lakes, Minnesota is the state the promotes year round activities, indoors and out. The Twin Cities of Minneapolis and Saint Paul are full of cultural institutions that make the area, along with the beautiful outdoor spaces, makes a great destination. As a result, the available venues for events are many and varied. Outdoor enthusiasts will particularly enjoy the Chain of Lakes in Minneapolis, that form part of the city's park system. Building events around this great location is an easy decision!
TeamBonding offers team building events anywhere in Minnesota - we are where you are! Let our friendly, professional facilitators plan and deliver an exciting team building event for your group in the location and at the venue of your choice.
Team building events in Minnesota -- where work meets play.
Top 6 Team Building Events In Minnesota
All 100+ team building events are available near you. Below are our most popular.
I want to thank Larry and his crew for putting on a great Corporate Survivor program in Virginia Beach. Everyone had a wonderful time and plenty of fun! I would be happy to be a reference if anyone has questions about this program at all.
Murray Co.
Our client and the guests LOVED the activity. Paul did an amazing job keeping everyone engaged and entertained.
Corinthian Events
WOW! What an incredible time we had with Team Bonding last week at our All Hands event! Your team was phenomenal, and with the leadership and charisma of Scott, pulled off keeping the attentions of a very lively crowd!
Capital One

I have to say Kevin was absolutely OUTSTANDING. He is truly gifted in his presentation, engagement of the people, he's funny and everyone just raved over him—top notch!
Sanofi
It was a great time. I have only received positive feedback from my team which is a rare thing. Please let Stuart know we loved it.
TCR2 Therapeutics

Today was an awesome event! Our employees loved it! Paul was amazing! Thank you very much for the organized chaos! C'mon Down - Love it!"
LPSI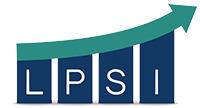 We can tailor all of our events to your needs & location.
If you're a team leader who's looking for better employee engagement, or you're a seasoned C-suite executive in search of leadership retreat activities, we can help make everything a lot easier. Contact us. We're happy to help.