Bordered by four of the Great Lakes, Michigan has a diversity of cities, each of which is reflected in the venues available. Detroit, as the traditional seat of the U.S. automotive industry, has many venues that reflect its industrial roots. Other cities including Lansing and Grand Rapids also play host to major industrial and corporate powerhouses, which means an interesting range of venues available for events of all sizes.
TeamBonding offers team building events anywhere in Michigan - we are where you are! Let our friendly, professional facilitators plan and deliver an exciting team building event for your group in the location and at the venue of your choice.
Team building events in Michigan -- where work meets play.
Top 6 Team Building Events In Michigan
All 100+ team building events are available near you. Below are our most popular.
It was great! I'm so glad it all came together. I hope to work with you again! Thank you for your patience and guidance throughout the planning process.
Bayer Crop Science LP
I have to say Kevin was absolutely OUTSTANDING. He is truly gifted in his presentation, engagement of the people, he's funny and everyone just raved over him—top notch!
Sanofi
Today was an awesome event! Our employees loved it! Paul was amazing! Thank you very much for the organized chaos! C'mon Down - Love it!"
LPSI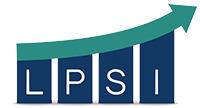 It was a great time. I have only received positive feedback from my team which is a rare thing. Please let Stuart know we loved it.
TCR2 Therapeutics

Our Charity Bike Build donation event was a huge success. Matt and his team handled everything beautifully, and our group had a ton of fun. I heard nothing but positive comments afterwards. We will definitely recommend you to our colleagues.
Genentech

We had a great time and I received a lot of positive feedback from the team. They were surprised, had fun and enjoyed participating in multiple activities. Michael was amazing!
Ariat
We can tailor all of our events to your needs & location.
If you're a team leader who's looking for better employee engagement, or you're a seasoned C-suite executive in search of leadership retreat activities, we can help make everything a lot easier. Contact us. We're happy to help.