One of the most crucial factors in the success of your business is how well your team works together.
Corporate team building can be an effective and transformative strategy for helping business executives and their employees to feel more invested in their careers and each other.
It's not easy to pull together the perfect event for every company. Each working group is different and has its own vibe and personality. There's no question of the effectiveness of corporate team building events, though, as many of the biggest companies in the world adopt them as a regular part of their business operations. In fact, that is arguably part of what makes them so successful. A happy and cohesive team can raise productivity by more than 12.5%.
Keep reading for tips on how to organize a successful corporate team building event for your company!
Know Your Team
While one of the points of corporate retreats and team building exercises is to push individuals to get outside their comfort zone, you don't want them traumatized or dreading the next event either. You need to identify the personalities of your team members and develop a planned activity that will appeal to all of them. You can filter to find a good fit on our team building events and activities page.
The idea is to make everyone feel included and like they are a valuable part of the team. If you don't consider everyone's needs, you may isolate team members unintentionally and have them feeling less valued and understood than before. That means you don't plan for your team to climb the stairs of the Statue of Liberty if you have individuals with mobility issues who wouldn't be able to participate.
Always plan with everyone's needs in mind. Don't hold every event in an environment that revolves around alcohol for those who don't care for it, and be aware of co-workers that may have food allergies.
Identify Your Goals
It'll be easier to come up with the right corporate team building activity if you know what you hope to accomplish. Set some goals for the event that will assist your workforce to perform their jobs better and support their coworkers at doing their best as well.
Communication
Many hold these activities with the specific goal of working on communication and trust. While this is a general goal for every office,  you may find certain areas of communication that could be focused on.
Some communication skills that are beneficial to corporate team building are:
Active listening
Clear and concise articulation of ideas
Professional and polite delivery of the message
Follow-up and responsibility
Non-verbal and verbal vibes
There are many aspects of communication we don't even consider that affect the message we deliver to others, so always start with a positive vibe!
Collaboration and Trust
Learning to work well together can take some time. However, when everyone is contributing their best, it sets the tone for a positive work culture. The atmosphere can quickly grow to be more creative, more innovative, and has a greater chance of success. Learning how to effectively contribute to and lead within a team isn't something that can be taught in books. Each team is different and every individual has something unique to contribute. Once you can identify and encourage everyone to reach their individual potential, your team will be able to reach its collective potential as well.
Motivation and Team Morale
There are times where it's hard to get everyone to give their all. It may be a slow time of year or there's just a lack of zip-a-dee do da in your employees day.
Holding a team building activity can be short and sweet over lunch, or it can be a well-planned event that everyone has more time to plan for! Either way, TeamBonding has all the resources you'll need to make it fun. You'll raise team morale by holding an impromptu or spontaneous event to show your appreciation, help motivate individuals, and build the team as a whole.

Leadership and Employee Engagement
Great leadership is the ability to inspire others to get involved and be invested in the collective success of the company. Leadership training and workshops don't have to be just for management. Every member of your team can benefit from learning better leadership skills. Employees will flock to a company with proven excellent leadership and will do the opposite without positive management. The best leaders are those who inspire the best from others, guide others to do their best, and get the job done!
Conflict Resolution and Problem Solving
Sometimes a team is great when everything is the status quo, but they fall apart when there are problems or conflicts in the workplace. If your employees don't know how to resolve issues with customers effectively, they could be costing you business. An atmosphere of tension or animosity between coworkers will also affect your bottom line as clients will quickly pick up on the negative energy. A friend or acquaintance's recommendation is more likely to be trusted than any other form of marketing by more than 90% of consumers. This is where effective leadership comes in, to properly hire, train and guide the team in creating long-lasting client relationships and building up client retention.
Creating a work culture where everyone can professionally and courteously resolve conflict will make it a more positive environment for everyone.
Clear Expectations for Corporate Team Building
Choose a time and date when all team members can participate. There may be a day that your office is closed or you could have an agency cover any pressing matters while holding the event. Big corporations hold several team events so that each department can have their own workshop while other departments cover the business operations for the day. Set clear expectations for the event. Make sure everyone knows whether it is mandatory to attend. It's a good idea to give everyone a clear outline of what to expect and how to prepare for the day. If they are not to have their cell phones during the activity, it will avoid frustration on the day if they know that in advance. Do make one clear expectation… to have fun!
Corporate Team Building Takes Time
More important than the exact activity you choose to do as your corporate team building activity is the fact that you invest the time in showing your team they are important to you. Defining your company's work culture is important for client retention, just as much as it is for employee retention! The more time and energy you invest in letting the individuals on your team know they are valuable, the more willing they will be to invest their time and energy in the success of the team as a whole.
Connect with us today to start planning the perfect corporate team building strategy for your business.
Sign up for tips on crafting the perfect team.
Less drama? Greater productivity and job satisfaction? Yes, you really can make an impact, and TeamBonding is here to help. Subscribe to our blog for useful tips, tricks and insights.
More great content based on your likes.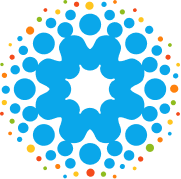 Create Your Free Account
Get exclusive access to new programs from the TeamBonding Lab, save your favorite ideas, and track your upcoming events.
Already have an account? Login