Team Ukulele
Music is a universal language. Team Ukulele fosters great teamwork as teams come together to learn a new skill and perform together at the end of it.
Request A Quote
Event Overview
You have to Listen and Work Together to Make Music
Music is a universal language, and creating music together is a powerful experience. Finding a shared artistic vision and working collaboratively to turn that vision into reality can bring people together like nothing else. Give your team the chance to connect on a deeper level with our ukulele team building program, designed to get everyone having fun while learning more about each other and themselves. Groups will not only get to play a fun and cool ukulele, they will learn to work together as they write and perform their own songs. Everyone will have the chance to shine like a star!
During this event, teams will form a band that will create a new adaptation of a popular song. Some will write, some will sing, some will choreograph, and some will even get to play the ukulele! After everyone has rehearsed, each team will perform their number for our judges. When the event is complete, all instruments can either be donated to the Hungry for Music Foundation and distributed to young aspiring musicians across the globe or kept so that you and your team can enjoy playing anytime you want!
The ukulele is so easy and accessible that even kids can learn to play it. It is also a happy instrument, with a high pitched sound that brings out the optimism, cheerfulness, and joy in everyone! We use state of the art Kala Color Chord Ukuleles and the corresponding Kala Learn To Play app to help teach your group the basic chords. Color-coded markings on the fretboards show you where to place your fingers for each note, and a song library of over 1000 compositions walks you through how to play each one with step by step instructions that will have you playing your favorite tune in no time!
Give your team an experience they can carry with them for the rest of their lives and let them share in the gift of music with Team Ukulele!
Event Details
Space Requirement
You'll want a space large enough for each team to have their own table. You will also need a raised stage area for the team performances.
Ideal For
Creating and collaborating with your team so that everyone has a chance to shine
Giving participants the chance to be silly and have fun, leading to better productivity
Breaking down barriers and facing fears while being supported in a safe space
Inspiring your group to be creative and think outside the box
Leaving everyone feeling relaxed, motivated and more connected as a team
Tailoring
This program is highly customizable and we welcome your individual touches to the event. You can choose the theme of the songs each team writes, you can add props and costumes if you want, you can even choose the color of the ukuleles!
Just wanted to let you know that activity was a huge hit! Deric and the team did an amazing job…Very well done.
Sodexo
Professional and really engaged with our team! Looked like your chefs love what they do. You can see it and feel it! Our mission and goal were achieved!
Hy Cite

The feedback has been nothing but positive. I received several unsolicited comments from many people who could not say enough great things about the program and the facilitators. It was definitely a success!
Liberty Mutual Insurance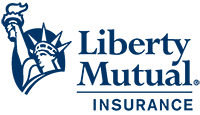 Everything went very well with our Do Good Bus. Michael was great, very friendly and really fun to have around.
Founders Brewing Co.
"Excellent show! The actors were fun and interacted well with your company. We will definitely recommend to others. I enjoyed hearing that co-worker laughter!"
American Express
The event was perfect !!!!! Your staff were amazing and engaging. We absolutely loved the activities building up to the Teddy Bear Build. Beyond our expectations.
Boston Scientific

Other activities you may like.
Contact us to tailor this event to your unique needs.
Even with all of the packaged event options we offer, you may need something different. Maybe a special conference theme, favorite management book, ideal training model or a unique set of learning outcomes… We can help.