We've filtered your results
We can work with you wherever you are, and wherever you're going. No matter how many languages your team members speak, our facilitators and a worldwide network of partners are always ready to help you coordinate your next team building event.
Event Name
Format
Group
Description
In-Person
6 or more people
We have just the thing to get your team energized and working together. Laughter Yoga requires no previous experience with yoga, as the benefits come from simply breathing while you laugh the time away. 
In-Person
25 - 1000 people
By now, you've probably seen the haka – the famous pre-match ritual of the world-champion New Zealand All Blacks rugby team. It's a powerful way to build passion, commitment and alignment. And what team couldn't use that?
In-Person
5 - 50 people
Led by an insightful facilitator, this training offers simple, practical guidance to help teams adapt and thrive in today's work-from-home reality. It's all about setting realistic expectations of others, and of ourselves.
In-Person
6 - 500 people
This helpful program helps your group explore simple techniques for maintaining wellness through proper diet, regular movement and a healthy approach to sleep. Just as important, we also focus on resilience as a group.
In-Person
10-1000 people
Embark on an amazing audio-visual meditation in this relaxing interactive experience. Your team will learn to leave stress and worry behind with the help of glow sticks, music, sound effects and vivid onscreen imagery.
In-Person
Up to 12 people
Join us at a Certified Equine Assisted Learning Center to experience this uniquely powerful leadership development program. We team up with accredited professional horse trainers (and horses!) for an event like no other.
In-Person
10 - 500 people
Using a board to symbolize the insecurities that hold them back and the goals that they want to achieve, this event encourages your team to (literally) smash through barriers and obstacles in their way toward success.
Let's talk.
For more than 20 years, we've been helping teams like yours enhance open communication and build team camaraderie. If you want to rekindle the bonds your team once shared, or you're assembling a new virtual team for the post-pandemic world, we are here to help.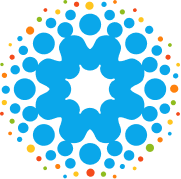 Create Your Free Account
Get exclusive access to new programs from the TeamBonding Lab, save your favorite ideas, and track your upcoming events.
Already have an account? Login