From displays on space exploration to the Rio Grande, Texas has a little bit of everything. The vastness of the state doesn't overshadow its amazing cities, like Houston, Austin, Dallas and San Antonio… The gulf coast area, with its temperate weather, offers venues that invite people to enjoy the outdoors. Inland locations are equipped with amazing venues for events of all sizes, incorporating a little history on the side.
TeamBonding offers team building events anywhere in Texas - we are where you are! Let our friendly, professional facilitators plan and deliver an exciting team building event for your group in the location and at the venue of your choice.
Team building events in Texas -- where work meets play.
Top 6 Team Building Events In Texas
All 100+ team building events are available near you. Below are our most popular.
Preferred Venues In Texas
Great venues in Texas to host your next TeamBonding event! You can also pick your own venue and many of our events can be hosted at your office or workplace.
210 East Stacy Road, Allen, Texas 75002, USA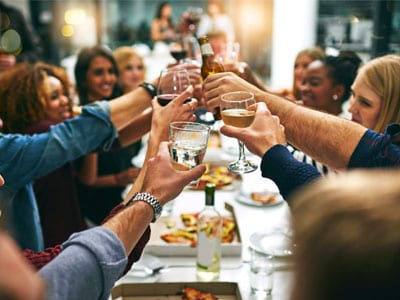 Save time & let us provided you with a curated selection of venues for your event.
Venue Concierge
Save valuable time and money by working with our Concierge Service the only complimentary venue sourcing service of its kind. Receive a curated selection of venues or caterers that fit your specific event criteria for any city across the country and even international destinations!
Meet Your Texas Team Building Expert
Hi, my name is Samantha Goldstein and I am your Texas team building expert! I would love to help craft the perfect team building event for you and your company. If I can assist, please give me a call at 512-548-0332 or reach out via email at sam@teambonding.com. If you prefer to schedule a call, click the button below to see my availability.
The event last night was a huge success! The client was very happy and I had several of the guests that came up to me and were very pleased as well! Paul was his usual calm, cool, collected self and set up was finished early and all went off without a hitch. Stephanie was a pleasure to work with also!
Ultimate Ventures DMC
I just wanted to reiterate and say thanks again for a WONDERFUL Make-a-Movie experience. The feedback from the participants was phenomenal, and I know in large part it was due to you! Thanks again! Please pass along my regards to your support team as well. Thanks for making the process so smooth, and for providing me with a turn-key solution that made my participants VERY HAPPY! They were still 'buzzing' about it today!
512 Solutions
Since this was the first fall event I had planned, I was pleased to learn that it was the highest rated group activity that we have ever had! People really enjoyed doing something they'd never done before, and getting to know those on their team better. The facilitators were great, and so fun to work with. All in all, a very successful event! Thanks for your help and encouragement in selecting this for our group!
LabAnswers
We had a great time and I received a lot of positive feedback from the team. They were surprised, had fun and enjoyed participating in multiple activities. Michael was amazing!
Ariat
"It was an amazing day… and the team really enjoyed Tools for Schools. It meant a lot to them to help children in the community. There were many teary eyes, including mine!"
IBM
Our Charity Bike Build donation event was a huge success. Matt and his team handled everything beautifully, and our group had a ton of fun. I heard nothing but positive comments afterwards. We will definitely recommend you to our colleagues.
Genentech

We can tailor all of our events to your needs & location.
If you're a team leader who's looking for better employee engagement, or you're a seasoned C-suite executive in search of leadership retreat activities, we can help make everything a lot easier. Contact us. We're happy to help.