Remote Team DNA
Engage, assign specific roles, and make the most out of all individual differences from all your teammates. Team Remote DNA always has room for everyone to participate and contribute in their own positive way.
Request A Quote
Event Overview
Explore team effectiveness through individual behavior roles.
Knowing our individual and collective Team DNA helps people and teams understand their strengths and weaknesses, make better decisions, avoid unnecessary friction, and increase productivity.
With Remote Team DNA, you and your team will discover the nine unique behavioral clusters that all of us possess when working within a remote team. Working remotely can cause changes in communication and contribution and learning your Team DNA can help resolve that.
Understanding the Nine Team Roles:
The nine team roles
Tried and tested
Behavior, not personality
Work-based
The importance of feedback from others
Strengths and allowable weaknesses
After an understanding of the nine team roles is reached, individuals will discuss which team role they feel they fit into.  When complete, participants receive a team report and use reflective observation to identify what occurred during the exercise. They are then invited to parallel these observations to real-life circumstances. In doing so, participants are able to make permanent, effective changes in their behavior.
Event Details
Space Requirement
We deliver this program primarily through Zoom, or we can use another platform of your choice.
Ideal For
Remote Team DNA is perfect for teams looking to:
Improve team management and coordination skills
Better understand self and others
Enhance tolerance of other operating styles
Develop strengths and minimize weakness
Make better decisions and enhance productivity
Take teams and organizations forward
Tailoring
Remote Team DNA can be tailored in consideration to group size, geographical location, and time zone. Customize to add in components on psychological
safety, neuroscience, values, trust etc. depending on company needs.
We had a great time and I received a lot of positive feedback from the team. They were surprised, had fun and enjoyed participating in multiple activities. Michael was amazing!
Ariat
"Excellent show! The actors were fun and interacted well with your company. We will definitely recommend to others. I enjoyed hearing that co-worker laughter!"
American Express
Ben and his team were fantastic yesterday! Thank you so very much for everything!
VCA Animal Hospital

Today was an awesome event! Our employees loved it! Paul was amazing! Thank you very much for the organized chaos! C'mon Down - Love it!"
LPSI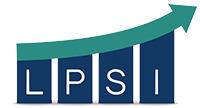 Just wanted to let you know that activity was a huge hit! Deric and the team did an amazing job…Very well done.
Sodexo
I have to say Kevin was absolutely OUTSTANDING. He is truly gifted in his presentation, engagement of the people, he's funny and everyone just raved over him—top notch!
Sanofi
Other activities you may like.
Contact us to tailor this event to your unique needs.
Even with all of the packaged event options we offer, you may need something different. Maybe a special conference theme, favorite management book, ideal training model or a unique set of learning outcomes… We can help.