Employee Wellness – Virtual
In our Employee Wellness Program, you will learn three practical steps to creating a strengths-focused working attitude, which will support you individually and as a team. Through interactive discussion, we will uncover the steps you need to quickly manage self-awareness, discover what you need to help yourself, and how to recognize when a fellow team member needs support. Learn how to adjust to changes, and recharge effectively in the new work-at-home reality.
Request A Quote
Event Overview
An interactive and discussion-based wellness program – it's about you.
There is no 'one size fits all' approach to personal wellness.
What works for one person isn't helpful for another. Yet so much of the advice we're inundated with imagines that we're all cardboard cutouts of the same person. The focus is relentlessly on the message that we're not enough just the way we are. The truth is, we are each unique and already possess far more skills and strengths than we utilize. To bring those personal strengths to light, we need to craft a wellness plan that is unique to us, our preferences, our home, and our work realities.
Led by an on-screen facilitator, this training will deliver guidance that you will be able to implement immediately. You will learn three practical steps to creating this strengths-focused working attitude, which will support you individually, and as a team. You will discover how to adjust to changes- and continue to adjust as needed. Learn how to work and recharge effectively in the new reality now that "business as usual" has changed.
The key is to look at the overall circumstances and convert any challenges into opportunities. Our awareness then leads us to creative solutions. Employee Wellness will teach you how to set realistic expectations of others, and most importantly – ourselves.
Event Details
Space Requirement
This wellness program is delivered primarily through zoom, or a platform of your choice.
Ideal For
Revitalize your focus as an individual and as a team.
Increased appreciation of each other within the team.
An understanding of your strengths.
Reduction in destructive conflict.
Develop a stronger understanding of your own well-being.
Hone your self-awareness and management skills.
Develop an action plan for working more effectively within your team.
Learn short cuts and support techniques for managing stress.
Tailoring
Agenda and objectives are tailored to each client's needs.
"Yesterday's event with Rob was very well executed. The whole team enjoyed it thoroughly. Rob provided us with great tips and hints on managing telework/family/life balance, plus healthy eating and exercise. After the event, several of the team reached out to say, 'they thought it was great!' Please thank Rob for us and for the great job he did. Rob helped the team feel like he knows us, he 'gets' us, and we weren't just talking heads on the screen."
National Nuclear Security Administration
Professional and really engaged with our team! Looked like your chefs love what they do. You can see it and feel it! Our mission and goal were achieved!
Hy Cite

Today was an awesome event! Our employees loved it! Paul was amazing! Thank you very much for the organized chaos! C'mon Down - Love it!"
LPSI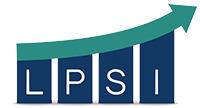 Just wanted to let you know that activity was a huge hit! Deric and the team did an amazing job…Very well done.
Sodexo
"Excellent show! The actors were fun and interacted well with your company. We will definitely recommend to others. I enjoyed hearing that co-worker laughter!"
American Express
WOW! What an incredible time we had with Team Bonding last week at our All Hands event! Your team was phenomenal, and with the leadership and charisma of Scott, pulled off keeping the attentions of a very lively crowd!
Capital One

Other activities you may like.
Contact us to tailor this event to your unique needs.
Even with all of the packaged event options we offer, you may need something different. Maybe a special conference theme, favorite management book, ideal training model or a unique set of learning outcomes… We can help.