Project Sleigh
Santa has got with the times and has been building a 21st-century sleigh. But, Christmas Eve is tomorrow and it still isn't ready. In this Christmas escape game, he needs your help to finish the sleigh or millions of children will go without presents. Can your team save Christmas?
Request A Quote
Sleigh Your Company Holiday Party
Gather Your Team of Elves and Save Christmas!
'Twas the night before Christmas Eve, when all through the house. Not a creature was stirring, not even a mouse. But back at the North Pole, some trouble is brewing, the Tabogganator 5000 is in need of redoing.
In this ultimate Christmas escape game, Santa has decommissioned his old sleigh and decided to bring Christmas into the 21st century. To do this, he assembled 'The Scientific League of Elf Innovation for Gift-giving Holidays' aka 'Project S.L.E.I.G.H.'Their first task is to create a brand new, top-of-the-range sleigh that can deliver presents all around the world in half the time. But, tomorrow is Christmas Eve and the Tabogganator 5000 just isn't ready. Santa needs your team to collect and assemble the finished pieces from each department before it's too late.
The fate of Christmas lies in your hands and it's going to take a Christmas miracle.
Project Sleigh is the perfect addition to any holiday party
Space Requirement
Facilitated through a video platform of your choice.
Ideal For
A unique holiday experience whether you are in the office or working from home
Improve collaboration and communication
Work towards a common goal
Enhance problem-solving skills
Have a fun and engaging interaction
Tailoring
Talk to your event manager about how you can customize this experience. Our team is dedicated to bringing you an amazing immersive experience you won't forget.
We had a great time and I received a lot of positive feedback from the team. They were surprised, had fun and enjoyed participating in multiple activities. Michael was amazing!
Ariat
The event was perfect !!!!! Your staff were amazing and engaging. We absolutely loved the activities building up to the Teddy Bear Build. Beyond our expectations.
Boston Scientific

Amazing! The event was a HUGE success! Everything was perfect – the participants thoroughly enjoyed themselves. I can't say enough about how well it went. The word is already flying around the office about the success of the program and we already have another group thinking about using this program for an event of their own!
Kronos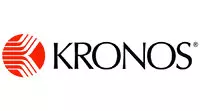 The feedback has been nothing but positive. I received several unsolicited comments from many people who could not say enough great things about the program and the facilitators. It was definitely a success!
Liberty Mutual Insurance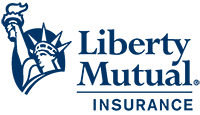 "It was an amazing day… and the team really enjoyed Tools for Schools. It meant a lot to them to help children in the community. There were many teary eyes, including mine!"
IBM
Today was an awesome event! Our employees loved it! Paul was amazing! Thank you very much for the organized chaos! C'mon Down - Love it!"
LPSI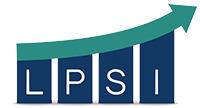 Other activities you may like.
Group Size: 20 - 1000 Participants
Time: 60 - 90 min.
Contact us to tailor this event to your unique needs.
Even with all of the packaged event options we offer, you may need something different. Maybe a special conference theme, favorite management book, ideal training model or a unique set of learning outcomes… We can help.