Quickfire Olympics
Take on a challenge of Olympic proportions as your team strives to go faster, higher, and stronger! This highly engaging Olympic-themed online game offers your team the chance to win gold in mental, physical, and creative challenges while testing your Olympic knowledge.
Request A Quote
Bring Out Your Inner Champion
Will Your Team Have What It Takes To Win Gold?
Let the Virtual Games Begin!
How it Works
You may not have made it to Tokyo this year, but there's still a chance to win gold in the Virtual Olympic Games! No qualification required!
Quickfire Olympics arms you with an inclusive gameplay app focused on individual differences and playing to strengths while balancing risk and reward. The mental, creative, and physical Olympic challenges offered on the app are in three levels of difficulty, each offering a different reward. On the competition of a round, the team leader's baton is then passed on to another player who will unlock a QR code and lead the next round. Each team player will get the chance to lead their team to victory. The winning team will be decided not on who is quickest to finish, but who has the most points at the end of the games.
Creative thinking, listening to the ideas, and "having a go" will enable teams to tackle some of the most challenging and rewarding tasks. Over the course of the game, teams that work together will build confidence in their collective skills. A careful strategy is required to accurately complete as many challenges as possible within the given time frame. In the true spirit of sportsmanship, the team that communicates clearly and encourages maximum participation by all team members will be sure to have a place on the winner's virtual tri-level podium.
Go for Gold!
Space Requirement
Quickfire Olympics can be played anywhere. Players will need a good internet connection, a camera, and a microphone.
Ideal For
Boost meeting energy
Celebrate diversity
Talent management
Explore remote communication
Sharpen leadership skills
Working towards deadlines
Memorable shared experience
Tailoring
Our skilled facilitators will be there to guide your participants throughout the experience and lead a debrief afterward to maximize learning outcomes. Talk to your event planner to see how you can customize this unique Olympic experience! And don't worry, after Summer Olympics we have a Winter Olympics version!
We had a great time and I received a lot of positive feedback from the team. They were surprised, had fun and enjoyed participating in multiple activities. Michael was amazing!
Ariat
I have to say Kevin was absolutely OUTSTANDING. He is truly gifted in his presentation, engagement of the people, he's funny and everyone just raved over him—top notch!
Sanofi
Ben and his team were fantastic yesterday! Thank you so very much for everything!
VCA Animal Hospital

Everything went very well with our Do Good Bus. Michael was great, very friendly and really fun to have around.
Founders Brewing Co.
Just wanted to let you know that activity was a huge hit! Deric and the team did an amazing job…Very well done.
Sodexo
The feedback has been nothing but positive. I received several unsolicited comments from many people who could not say enough great things about the program and the facilitators. It was definitely a success!
Liberty Mutual Insurance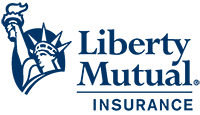 Other activities you may like.
Contact us to tailor this event to your unique needs.
Even with all of the packaged event options we offer, you may need something different. Maybe a special conference theme, favorite management book, ideal training model or a unique set of learning outcomes… We can help.