WFH Scavenger Hunt
You've done a scavenger hunt, but never like this! Work with your team to solve trivia challenges, find objects around the house, and shoot entertaining videos! Who will get the most points? Who will create the funniest carpool karaoke video? That's up to you!
Request A Quote
Trivia, Photo & Video Challenges
Use the clue and find the correct item... but be quick!
A WFH Scavenger Hunt like no other!
Connect with your team working from home in this unique team building event full of laughter, creativity, collaboration, and epic photos that will go down in history.
Instead of getting cabin fever, utilize the resources around your house to compete in this engaging and fast-paced game! Using our intuitive app to access our customized scavenger hunt, you will work with a team of 6-10 people in your own breakout room to complete trivia, photo, and video challenges.
The process will include pooling resources, knowledge, and tech skills which will require your team to work together in unexpected ways. Funny and imaginative videos and photo challenges are sure to bring smiles to everyone's face. Then, with a big drumroll, we will announce the winners of this high-energy event!
Our app-lead scavenger hunt is fun and engaging. Once the group has arrived, we provide instructions for logging into the game and coordinating with your team to find your video, photo, and trivia challenges. Several rounds will include looking for different types of objects, several items with a clue, a race to find what you think the item is, and then the big reveal. Participants will also be given opportunities for bonus points, and then comes the best part… showing everyone a few of the most epic videos and photos from the scavenger hunt and announcing the winners.
In this unique WFH Scavenger hunt,  you can compete and win – all while sitting in your sweats at home!
Event Details
Space Requirement
Participants  will need:
Good WiFi connection
Working camera and sound
A plain background, avoiding windows and backlighting
The most recent version of Zoom downloaded to their desktop.
This event can work for anything from 15 people up to 500. Each person plays independently.
We do start and finish the meeting altogether, with announcements throughout.
If you have more than 50 people, we split into smaller rooms, and each room will have a host.
Breakout room sizes can vary, depending on the size of your overall group and number of hosts. We do recommend groups of 50 or less for breakout rooms.
Due to the use of breakout rooms, virtual backgrounds, sharing sound, and screen, we do highly recommend using TeamBonding's Zoom accounts for this program.
In Zoom, your host will create the teams at random (custom created teams not recommended due to large event size) once everyone is logged in. Event host will open and close rooms during the scavenger hunt portion, during the middle of the program.
Ideal For
Interactive
Fun & Motivating
Friendly Individual Competition
Builds Morale
Maintains Company Culture
Tailoring
We can incorporate custom questions, your company logo, and customize to any themes such as upcoming holidays.
I have to say Kevin was absolutely OUTSTANDING. He is truly gifted in his presentation, engagement of the people, he's funny and everyone just raved over him—top notch!
Sanofi
Everything went very well with our Do Good Bus. Michael was great, very friendly and really fun to have around.
Founders Brewing Co.
Professional and really engaged with our team! Looked like your chefs love what they do. You can see it and feel it! Our mission and goal were achieved!
Hy Cite

Our Charity Bike Build donation event was a huge success. Matt and his team handled everything beautifully, and our group had a ton of fun. I heard nothing but positive comments afterwards. We will definitely recommend you to our colleagues.
Genentech

We had a great time and I received a lot of positive feedback from the team. They were surprised, had fun and enjoyed participating in multiple activities. Michael was amazing!
Ariat
Amazing! The event was a HUGE success! Everything was perfect – the participants thoroughly enjoyed themselves. I can't say enough about how well it went. The word is already flying around the office about the success of the program and we already have another group thinking about using this program for an event of their own!
Kronos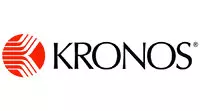 Other activities you may like.
Contact us to tailor this event to your unique needs.
Even with all of the packaged event options we offer, you may need something different. Maybe a special conference theme, favorite management book, ideal training model or a unique set of learning outcomes… We can help.