Xcape-z51 – Mobile Escape Room
2 Teams - 2 Rooms - 1 Winner!
This Event Has Departed...
This event has bonded more teams than we can count but has finally run its course and is now considered part of The Departed. Below you'll find a scrolling list of additional events that are considered great alternatives. If you really loved Xcape-z51 – Mobile Escape Room and think it should be brought back from The Departed, let us know by voting using the button below!
Vote To Bring Back
Time Needed
1 - 4.5 hours
Space Requirement
People per hour:  10 – 20
Power Requirement:  (2) 20 Amp Circuits
Set Up Time:  1 hour
Space Required:  35′ x 15′
Ideal For
Corporate Team Building
Customer Appreciation
Employee Reward
Trade Shows
Conferences and Meeting Escapes
Fundraisers and more…
Xcape – z51 is the ultimate mobile entertainment idea for almost any event!
Tailoring
Xcape-Z51 is fun, rewarding and 100% mobile.  It is perfect for corporate team builders, college groups, festivals, fundraisers and more!  Book it for a half-day or a full day.  The team experiences can range between 30 mins to 1 hour depending on your desired number of participants as 12 – 14 can play at a time in the adjoining rooms.
This escape trailer is Boston-based but no need to travel to us, we bring the mystery and excitement to you.  It is available, anywhere that we can drive to.
Event Description
XCAPE-z51 is a competitive, mobile escape game that comes right to you and your team!
Xcape-Z51 features two mirrored, nearly identical escape rooms for your guests to compete in a team versus team format. This unique escape room mobile game is housed in a 40-foot luxury climate-controlled trailer, built for adventure. Each team is locked in nearly identical rooms and work together to complete tasks, solve clues and puzzles faster than the team in the opposing room. Your teams of scientists race against each other and the clock to stop a deadly Zombie outbreak from spreading and prevent the already infected scientists from escaping quarantine. Work together and work quickly to find the cure. The lab will test your wits while participating in this "one of a kind" adventure! The first team that finishes, escapes the room and wins the game!
While it looks like any other ordinary room, it's actually a real-life adventure game designed for small groups of colleagues, co-workers or clients. Find the hidden objects, figure out the clues and solve the puzzles to earn your freedom and "Escape the Room." Corporate escape room games can be 30 – 60 minutes, so you'll have to be quick! Put your mental and physical abilities to the test and see if your team has what it takes to escape!
Escape Rooms are wildly popular with people of all ages, and our Escape Room Trailer makes a great idea even better…your group or team gets their own private Escape Room on wheels that arrives at your curb, office parking lot, on a trade show floor…almost anywhere! Since we're self-powered and climate-controlled, it's ultra-portable, ultra-team building fun for all!
Rave Reviews From Clients
The Mobile Escape Room was fantastic and so was the host! My company had a great time.
Voxware
Amazing! The event was a HUGE success! Everything was perfect – the participants thoroughly enjoyed themselves. I can't say enough about how well it went. The word is already flying around the office about the success of the program and we already have another group thinking about using this program for an event of their own!
Kronos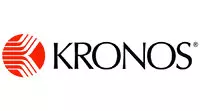 Our Charity Bike Build donation event was a huge success. Matt and his team handled everything beautifully, and our group had a ton of fun. I heard nothing but positive comments afterwards. We will definitely recommend you to our colleagues.
Genentech

Everything went very well with our Do Good Bus. Michael was great, very friendly and really fun to have around.
Founders Brewing Co.
"Excellent show! The actors were fun and interacted well with your company. We will definitely recommend to others. I enjoyed hearing that co-worker laughter!"
American Express
"It was an amazing day… and the team really enjoyed Tools for Schools. It meant a lot to them to help children in the community. There were many teary eyes, including mine!"
IBM
Contact Us for a Tailored Event
Even with all of the packaged event options we offer, you may need something different. Maybe a special conference theme, favorite management book, ideal training model or a unique set of learning outcomes... We can help.