SmartGames
We believe if you just have fun playing together, then team-building and networking will naturally happen. SmartGames give your team an experience that is both high energy and high tech! All of our games are social and played person to person. Large shared screens across the playing area provide a common view to allow players to collaborate and keep track of game progress.
Request A Quote
Event Overview
Teams that Play Together Stay Together!
SmartGames are both high energy and high tech. In this unique and interactive high tech team building program, participants progress through a series of entertaining games that stimulate networking and increase employee engagement. You can play as few or as many games as you want, making this customizable event perfect for icebreakers, corporate training, and even large conference breakouts.
Teambonding's SmartGames high tech team building program gets workers out of their comfort zone, away from their phones, and gets them working together with their colleagues. The games are mind-stimulating and encourage interaction. Best of all they let you see how people best work together!
The games, accommodating large groups of simultaneous players, are all played person to person, stimulating participants to collaborate, negotiate and strategize with each other, while requiring no prior knowledge or experience.
Whether you are looking for something light-hearted to get people talking and having fun, or something more strategic to help you understand how to work better as a team, we have the games to help you!
Event Details
Space Requirement
SmartGames can be played in any space that can comfortably fit your group. A large meeting room or ballroom is recommended. Four tables will be required for each zone (1 zone = 40 participants). We will also require 1 rectangular table (6' or 8') with a chair. You may choose to line the event space with a chair for each participant, though this is not necessary. Additional needs depend on the number of participants.
Ideal For
Designed to stimulate networking and increase employee engagement, the versatility of this program makes it perfect for icebreakers, corporate training, and even large conference breakouts.
Tailoring
Types of events these games can be customized for include:
Icebreaker – for short introductory events, we present light hearted games that are designed to get people familiarized, moving and meeting one another
Corporate Training – for longer team building events, we can present a more competitive event with a selection of intriguing strategic games that get a group out of themselves and having fun in a whole new way
Conference Breakout Sessions – for breakout games as part of a larger group conference, we present an interactive large group game where you train horses, race, and bet as you compete in teams to win
"Last week went very well. The response from our team was tremendous (feedback). I really appreciate the work done by TeamBonding!"
Commonwealth Senior Living
We had a great time and I received a lot of positive feedback from the team. They were surprised, had fun and enjoyed participating in multiple activities. Michael was amazing!
Ariat
Amazing! The event was a HUGE success! Everything was perfect – the participants thoroughly enjoyed themselves. I can't say enough about how well it went. The word is already flying around the office about the success of the program and we already have another group thinking about using this program for an event of their own!
Kronos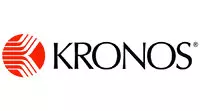 "Excellent show! The actors were fun and interacted well with your company. We will definitely recommend to others. I enjoyed hearing that co-worker laughter!"
American Express
The hunt was a huge success!! Even this skeptical crowd of mobile app building designers and engineers were pleasantly surprised with the very cool smartphone application and everyone had a really great time! Michael and his team did a terrific job facilitating and the whole event went very smoothly.
Pandora
Our client and the guests LOVED the activity. Paul did an amazing job keeping everyone engaged and entertained.
Corinthian Events
Other activities you may like.
Contact us to tailor this event to your unique needs.
Even with all of the packaged event options we offer, you may need something different. Maybe a special conference theme, favorite management book, ideal training model or a unique set of learning outcomes… We can help.