Flash Teams
Team Building Flash Mobs
This Event Has Departed...
This event has bonded more teams than we can count but has finally run its course and is now considered part of The Departed. Below you'll find a scrolling list of additional events that are considered great alternatives. If you really loved Flash Teams and think it should be brought back from The Departed, let us know by voting using the button below!
Vote To Bring Back
Space Requirement
Flash team needs two locations.
The first is the rehearsal location that is typically an indoor meeting location with some "dance space." This open space should be about 25 x 25 feet for a group of around 50, and larger as your group grows.
The second location should mirror the "dance space" in your meeting room. It should have multiple entry points, be public, and be presented at a time when there are other people around. Consider foot traffic for the actual dance.
Ideal For
Celebrating a recent success
Livening up retreats/conferences
Tailoring
*Every program we offer can be tailored. You will work with your dedicated, in-house Event Planner to tailor this program to meet your goals and desired outcomes.
Event Description
Ignite team fun! Whether you have a small team or large company conference, the Flash Teams program is customized perfectly to fit your needs. This staff team building exercise is all about surprise, engagement, cohesion, risk-taking, and energy. Your group will quickly unite as they take the concept of a flash mob and transform it into what we call a flash team. You'll ignite the spark in your team through unparalleled communication, spirited energy, and shared experience. This team building event is all about building a raging inferno of a team. You are about to take the flash team and make it an inferno.
You may be wondering where we got the name Flash Teams… What is a flash mob? As defined by Wikipedia a flash mob is "a large group of people who assemble suddenly in a public place, perform an unusual and pointless act for a brief time, then quickly disperse."  Sounds like team building to us!
Rave Reviews From Clients
"It was an amazing day… and the team really enjoyed Tools for Schools. It meant a lot to them to help children in the community. There were many teary eyes, including mine!"
IBM
"Excellent show! The actors were fun and interacted well with your company. We will definitely recommend to others. I enjoyed hearing that co-worker laughter!"
American Express
I heard only great things about the Art Heist! Everyone was interacting and working together. Seemed really into it and having fun!!
Mohegan Sun
The feedback has been nothing but positive. I received several unsolicited comments from many people who could not say enough great things about the program and the facilitators. It was definitely a success!
Liberty Mutual Insurance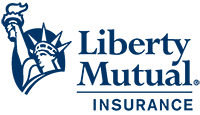 Everything went very well with our Do Good Bus. Michael was great, very friendly and really fun to have around.
Founders Brewing Co.
Ben and his team were fantastic yesterday! Thank you so very much for everything!
VCA Animal Hospital

Contact Us for a Tailored Event
Even with all of the packaged event options we offer, you may need something different. Maybe a special conference theme, favorite management book, ideal training model or a unique set of learning outcomes... We can help.