Executive Horse Power
Horses reveal the hidden dynamics of your team. Team activities are designed to facilitate problem solving that encourages individuals to work cohesively as a team for positive results. This unique style of horse/human interaction is an effective approach to team building and leadership development and is a powerful metaphor for the work environment.
Request A Quote
Event Overview
LEADERSHIP WITH HORSES
Executive Horse Power is a one-of-a-kind team building event where the horse does the teaching and facilitators offer explanations and provide guidance. Activities are designed to develop problem-solving skills that encourage individuals to work cohesively as a team for positive results. This unique style of horse/human interaction is an effective approach to team building and leadership development. Your organization will see results immediately because working with horses creates a lasting impression that helps participants remember the training for far longer than just sitting in a classroom.
Horses have a lot to teach us because they are actually a lot like us. Herds are to horses what teams are to people, and just as we need strong leadership in our workplace horses require a leader that they can trust and respect too. Interpersonal communication skills are often lacking in today's corporate environment, but horses can reveal the hidden dynamics of your team. They can hear our heartbeats and will react to the slightest changes within a group, which allows facilitators to find those "teachable moments" that will make a big impact.
This life-changing work team building event builds trust and communication in a fun, engaging atmosphere that is collaborative rather than competitive. It is a powerful journey of teaching, learning, and understanding.
Event Details
Space Requirement
For this event, you and your team will join us at one of our Certified Equine Assisted Learning Centers where our professional and accredited trainers will help your team work with the resident horses.
Current Locations near:
Springfield, MA
Leesburg, VA
Jacksonville, FL
Sierra Vista, AZ
Austin, Brownsville
Peterborough, NH
San Antonio, TX
Grand Rapids, MI
Tacoma, WA
Deming, NM
Akron, OH
Eagle River, WI
Wilmington, DE
Kansas City, KS & MO
Provo, UT
Boyd, MT
Also available throughout Canada & Australia
Ideal For
Learning in an experiential, fun and hands-on way that stimulates all senses and learning styles
Collaborating and communicating with your team so that you become a well-oiled machine
Getting to really know the people who are on your team
Gaining a better understanding how to effectively work together
Improving camaraderie and trust while enforcing your company vision
Tailoring
The objectives and outcomes of this program are tailored to your organization.
It was a great time. I have only received positive feedback from my team which is a rare thing. Please let Stuart know we loved it.
TCR2 Therapeutics

Professional and really engaged with our team! Looked like your chefs love what they do. You can see it and feel it! Our mission and goal were achieved!
Hy Cite

I heard only great things about the Art Heist! Everyone was interacting and working together. Seemed really into it and having fun!!
Mohegan Sun
The hunt was a huge success!! Even this skeptical crowd of mobile app building designers and engineers were pleasantly surprised with the very cool smartphone application and everyone had a really great time! Michael and his team did a terrific job facilitating and the whole event went very smoothly.
Pandora
The feedback has been nothing but positive. I received several unsolicited comments from many people who could not say enough great things about the program and the facilitators. It was definitely a success!
Liberty Mutual Insurance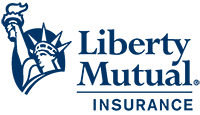 Our Charity Bike Build donation event was a huge success. Matt and his team handled everything beautifully, and our group had a ton of fun. I heard nothing but positive comments afterwards. We will definitely recommend you to our colleagues.
Genentech

Other activities you may like.
Contact us to tailor this event to your unique needs.
Even with all of the packaged event options we offer, you may need something different. Maybe a special conference theme, favorite management book, ideal training model or a unique set of learning outcomes… We can help.