Beehive Building
Our nation's food supply depends on bees. Now, you and your company can do something about this in an innovative way with TeamBonding's Beehive Building program!
This Event Has Departed...
This event has bonded more teams than we can count but has finally run its course and is now considered part of The Departed. Below you'll find a scrolling list of additional events that are considered great alternatives. If you really loved Beehive Building and think it should be brought back from The Departed, let us know by voting using the button below!
Vote To Bring Back
Event Overview
Combating Colony Collapse Disorder
What if a corporate charity team building activity could benefit employees while stimulating income generation for people in developing countries at the same time? The Beehive Building program can! In the U.S.-Mexico border community of Mexicali, a women's cooperative is using beekeeping as a vehicle for alternative income generation. In this competitive corporate charity team building activity, teams take part in a scavenger hunt and then construct beehive frames that will be donated to the women of Mexicali where they will be used to produce and sell hand & facial creams, beeswax candles, honey-flavored baked goods, healing salves, bee pollen and more.  At the end of the day, teams have made an essential contribution to a community in need. Is your group up to the test of the Beehive Building program?
TeamBonding has teamed up with Los Niños, a non-profit community development organization, to create this activity. Your participation supports the work Los Niños has been performing in the northern Mexico-southern California border region for 30 years via an investment in its program beneficiaries (beehives) and its organization (capital investment), which ensures they can continue providing needed training and capital for years to come.
Beehive Building: Combating Colony Collapse Disorder
Did you know that a third of the food we eat depends on bees for pollination? Currently, honeybee populations nationwide are threatened by Colony Collapse Disorder (CCD), a devastating condition in which managed beehives experience a dramatic loss in population. In some cases, up to 70% of a hive's bees disappear almost overnight. Our nation's food supply depends on bees. Now, you and your company can do something about this in an innovative way with TeamBonding's Beehive Building program!
** Click here to learn how your team's efforts can help solve the growing problems U.S. bee-farmers are having. **
Event Details
Space Requirement
Ballroom, conference room or outdoors (weather permitting). Tables and chairs for all the participants.
Ideal For
Conference/meeting breaks
Project start-ups, conclusions or mid-project motivation
Award trips, annual meetings, retreats and celebrations
Tailoring
Every program we offer can be tailored – in fact, we like it that way. Tailoring is one of the big reasons for our ongoing success.
YOU GUYS ARE AWESOME!!!!I could not have asked for a better team building. Each and everyone on our team enjoyed themselves tremendously. I do look forward to the next teambuilding. Thank you for all you did to make this a huge success. Thank you!
Southern Company
Everything went very well with our Do Good Bus. Michael was great, very friendly and really fun to have around.
Founders Brewing Co.
Today was an awesome event! Our employees loved it! Paul was amazing! Thank you very much for the organized chaos! C'mon Down - Love it!"
LPSI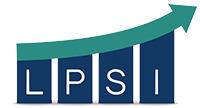 It was a great time. I have only received positive feedback from my team which is a rare thing. Please let Stuart know we loved it.
TCR2 Therapeutics

I have to say Kevin was absolutely OUTSTANDING. He is truly gifted in his presentation, engagement of the people, he's funny and everyone just raved over him—top notch!
Sanofi
Ben and his team were fantastic yesterday! Thank you so very much for everything!
VCA Animal Hospital

Contact Us for a Tailored Event
Even with all of the packaged event options we offer, you may need something different. Maybe a special conference theme, favorite management book, ideal training model or a unique set of learning outcomes... We can help.