No one else has a treasure hunt like this…with TRUE team building. The Adventure Quest starts out as a competition but morphs into a cooperative endeavor as all teams must work together to find the key.
Space Requirement
This activity is best suited out of doors, but we'll be happy to identify alternate rain sites within your hotel or conference center.
Ideal For
Conferences
Retreats/Annual events
New project kick-off
Team restructuring
Tailoring
We need a full day of prep the day before to design the map and to customize the event for your needs. We can do these anywhere, from a meeting room in a conference center to a local park. We've even done this event on a beach on Hainan Island, China for Chevron's China Energy.
Event Description
The Adventure Quest is a customized, map-based meta-puzzle infused with a bit of tech magic that the entire group must solve. The treasure hunt team building activity mimics a successful workplace dynamic where smaller teams must first accomplish their tasks before the entire company can realize its goal. Rather than use a lecture or classroom setting to teach these concepts, we get your group out and moving to infuse the experience with action and fun. The treasure hunt team building activity combines old fashioned map reading with augmented reality clues that the entire team must solve. As in the workplace, smaller teams must succeed at their tasks before the entire company can reach its goal – opening the treasure-filled chest!
The object of the Adventure Quest treasure hunt team building is to find the key to the treasure-filled chest. Some clues can only be acquired when the group completes a team challenge. Customized with company-based clues your team has a unique experience that no other activity can offer. Each team soon realizes that the only way to complete the adventure is by working together as a whole. The excitement builds to a crescendo as all sub-groups now join forces to find the key.
Since everyone contributes to the success of this search, all get to share in the treasure as everyone wins! (Don't give up this spoiler.) This can be a token or memento of your meeting, a t-shirt emblazoned with your company or event slogan, or whatever you desire.
Rave Reviews From Clients
I was very pleased with the Treasure Hunt event. Everyone was engaged and excited throughout the event, and most of all had fun. The ad in the newspaper with the final clue was especially noted by several participants. Quality of processes, activities, presentation, and maps were quite good. They especially enjoyed the "create your own front page" activity. Overall, a very enjoyable activity for the group.
Exxon Mobil
Our staff enjoyed the Treasure Hunt. 100 supervisors and managers participated, a record turnout for a Mohonk management training activity. The feedback we received has been overwhelmingly positive. I found you and your staff to be professional and accommodating at all times
Mohonk Mountain House
Our group has a history of being demanding regarding experiential training and activities. your event was so well-received by our people they still talk about it....I would not hesitate to recommend a Treasure Hunt to any organization looking for a fun and challenging team-building experience.
Solbourne Computer
Amazing! The event was a HUGE success! Everything was perfect – the participants thoroughly enjoyed themselves. I can't say enough about how well it went. The word is already flying around the office about the success of the program and we already have another group thinking about using this program for an event of their own!
Kronos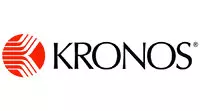 Our Charity Bike Build donation event was a huge success. Matt and his team handled everything beautifully, and our group had a ton of fun. I heard nothing but positive comments afterwards. We will definitely recommend you to our colleagues.
Genentech

"Excellent show! The actors were fun and interacted well with your company. We will definitely recommend to others. I enjoyed hearing that co-worker laughter!"
American Express
Contact us to tailor this event to your unique needs.
Even with all of the packaged event options we offer, you may need something different. Maybe a special conference theme, favorite management book, ideal training model or a unique set of learning outcomes… We can help.