We've filtered your results
We can work with you wherever you are, and wherever you're going. No matter how many languages your team members speak, our facilitators and a worldwide network of partners are always ready to help you coordinate your next team building event.
Event Name
Format
Group
Description
In-Person
Varies
Amy is an internationally acclaimed motivational speaker whose best-selling books "On My Own Two Feet' have been published in ten languages around the world. She has been a keynote presenter for countless top brands including Coca- Cola, Procter & Gamble, Toyota, Dell, Disney, Microsoft, Pfizer, and the U.S. Navy SEALs. Her TEDx talk "Living Beyond Limits" is used to instruct other TED presenters and has been translated into over 30 different languages. Her Goalcast talk "Live Inspired" has been viewed over 11 million times.
In-Person
Varies
Award-winning entrepreneur and Forbes contributing writer, Bonnie Marcus, M.Ed., assists women in successfully navigating the workplace, so they can position and promote themselves to advance their careers. She also consults with companies to establish processes to best support and retain their female talent.
In-Person
Varies
For most Americans, there's nothing like being in the presence of the President of the United States. We know we're touching history, and for a few moments we feel bigger than life. A chance encounter with the President is a wonder we can't wait to describe to our friends. When it happens, we want to get as close as possible, shake hands and exchange a word—so we can tell our grandchildren.
In-Person
Varies
Book John Register today for your next event or conference and take an inspirational journey of courage, resilience, and leadership in the face of adversity. From All-American long jumper to Paralympic Silver medalist, John is often called the modern day renaissance man. Besides his athletic accolades, John had a successful career in the military and served in the Gulf War as a soldier in the U.S. Army. He is considered a leading expert in management and strategic communication and was appointed by former U.S. Secretary of State Condoleezza Rice as one of 8 members to advise her on disability foreign policy.
In-Person
Varies
Julie Anderson is an in-demand international public speaker; wielding her expertise in brain science to bring solution-based training into organizations for business, communications, team building and leadership results such as increasing productivity, preventing conflicts, and improving organizational cultures.
In-Person
Varies
Growing up in a single parent home with a father that inspired perseverance and fairness, Marques Ogden learned how to define his values and set goals. Ogden attended Howard University from 1998-2002 where he played Division I football.
Let's talk.
For more than 20 years, we've been helping teams like yours enhance open communication and build team camaraderie. If you want to rekindle the bonds your team once shared, or you're assembling a new virtual team for the post-pandemic world, we are here to help.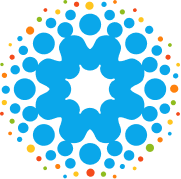 Create Your Free Account
Get exclusive access to new programs from the TeamBonding Lab, save your favorite ideas, and track your upcoming events.
Already have an account? Login