While Atlanta might be at its center, Georgia has a beautiful range of cities and venues to choose from. Leafy, antebellum settings in Savannah, the large Olympic venues in Atlanta or the golf greens of Augusta—home of the Masters—Georgia has a little bit of everything and the mild temperatures to make year round events enjoyable.
TeamBonding offers team building events anywhere in Georgia - we are where you are! Let our friendly, professional facilitators plan and deliver an exciting team building event for your group in the location and at the venue of your choice.
Team building events in Georgia -- where work meets play.
Top 9 Team Building Events In Georgia
All 100+ team building events are available near you. Below are our most popular.
I can't express how much my leadership team enjoyed the session that Michael Miller led for us. His energy, enthusiasm, and presentation skills are second to none. The elements that I appreciated from Michael more than the above, was his attention to detail and the work he put in to understand our industry, our specific business, and the members of the session themselves. I have worked with many speakers and presenters over the years, but Michael's credibility shined because of the work he put in before the session. Ultimately, this made our experience that much better and productive as everyone felt like Michael truly cared about our team and was invested in making the team better. Furthermore, Michael created a buzz and a rejuvenated commitment for success amongst my team that I am confident will carry over beyond the session and into our work environment. I would not hesitate to have Michael return to meet with my team in the future.
Soliant Health
The hunt was a huge success!! Even this skeptical crowd of mobile app building designers and engineers were pleasantly surprised with the very cool smartphone application and everyone had a really great time! Michael and his team did a terrific job facilitating and the whole event went very smoothly.
Pandora
"It was an amazing day… and the team really enjoyed Tools for Schools. It meant a lot to them to help children in the community. There were many teary eyes, including mine!"
IBM
Today was an awesome event! Our employees loved it! Paul was amazing! Thank you very much for the organized chaos! C'mon Down - Love it!"
LPSI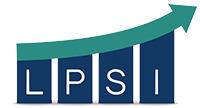 Everything went very well with our Do Good Bus. Michael was great, very friendly and really fun to have around.
Founders Brewing Co.
Our client and the guests LOVED the activity. Paul did an amazing job keeping everyone engaged and entertained.
Corinthian Events
We can tailor all of our events to your needs & location.
If you're a team leader who's looking for better employee engagement, or you're a seasoned C-suite executive in search of leadership retreat activities, we can help make everything a lot easier. Contact us. We're happy to help.