The Official Jeopardy!® Training & Education Game – Hybrid Team Building Activities
Available Virtual/Remote, or LIVE,  it's team building done the Jeopardy!® way!  We offer a variety of program options for customization including eLearning, corporate training, or general trivia. Engage your team with the only official Jeopardy!®  Training & Education game in the world!
Request A Quote
Event Overview
The game show everyone knows and loves - tailored to your team!
An all-new way to connect your team!
This well-known game show turns into the ultimate edutainment method, turning your employees into star performers. Your Jeopardy!® company virtual team building game can be played in-person or virtually, and the results identify individual and group knowledge gaps. Creating this fun office game content is easy! Choose company-centric questions, work-centric questions (sales goals, new software quizzes, etc.) or more light-hearted and fun questions! Additionally, trivia questions and clues can be in the form of text, images or videos.
The Jeopardy!® game was built to have the same look and feel as the game show everyone knows and loves!
Teams will experience this fun office game exactly like the show, including:
• Jeopardy!® Rounds
• Double Jeopardy!®
• Daily Doubles
• Final Jeopardy!®
If players have any money left after the first 2 rounds, they can wager points in the final Jeopardy!® round.
TeamBonding will be with you all the way from designing your game and questions to executing your Jeopardy!® event! Choose to run the game virtually, where we connect your team to play remotely from home/any location, or have it hosted, where the game board is shown on the big screen but the players all answer the questions on their own devices. This event is perfect for those companies looking to bond with a virtual team building game!
Engage your team with the only official Jeopardy!®  Training & Education game in the world!
Coming soon in Spanish. Disponible pronto en Español.
Event Details
Space Requirement
Participants can enjoy the Jeopardy!® experience at a meeting place, office, hotel, resort, or from the comfort of their from home. The in-person version does well in an auditorium- like setting, with sound, a screen, a projector, and a microphone depending on group size. You may choose the Hybrid option if some employees are working from home.
Ideal For
The versatility of this program makes it perfect for icebreakers, corporate training, and conference openers in either the LIVE or virtual/remote version.  This is a great fun office game, which has almost no learning curve for most players. Not only does it increase their knowledge retention, but it also allows your company to review the analytics to identify individual, and group knowledge gaps. Jeopardy!® edutainment is perfect for groups looking to have fun while building their team dynamic.
Tailoring
We can add your logo so when your game begins, it reads Jeopardy!® for YOUR company. Jeopardy!® edutainment, whether virtual, in-person or BOTH – can be played in teams, or as individuals on a phone or tablet.  This game includes the Official Jeopardy!® theme, voice-overs, music, and sound effects. ( This part cannot be customized because this is the officially licensed game.)
WOW! What an incredible time we had with Team Bonding last week at our All Hands event! Your team was phenomenal, and with the leadership and charisma of Scott, pulled off keeping the attentions of a very lively crowd!
Capital One

It was a great time. I have only received positive feedback from my team which is a rare thing. Please let Stuart know we loved it.
TCR2 Therapeutics

"Excellent show! The actors were fun and interacted well with your company. We will definitely recommend to others. I enjoyed hearing that co-worker laughter!"
American Express
Today was an awesome event! Our employees loved it! Paul was amazing! Thank you very much for the organized chaos! C'mon Down - Love it!"
LPSI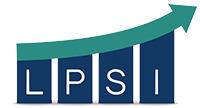 Professional and really engaged with our team! Looked like your chefs love what they do. You can see it and feel it! Our mission and goal were achieved!
Hy Cite

Ben and his team were fantastic yesterday! Thank you so very much for everything!
VCA Animal Hospital

Other activities you may like.
Contact us to tailor this event to your unique needs.
Even with all of the packaged event options we offer, you may need something different. Maybe a special conference theme, favorite management book, ideal training model or a unique set of learning outcomes… We can help.