Virtual Laughter Yoga
Laughter Yoga is a fun way to boost creativity at work!  Laughter yoga is forcing oneself to laugh, and the silly, forced laughter becomes real laughter that gets blood flowing and endorphins released into the body.  Connect your team for a session of stress relief and bonding.
Request A Quote
Event Overview
Laughter yoga is a quick and easy way to get a mood boost.
 No experience with yoga (or even laughing) necessary!
How can we laugh in these trying times? With a virtual event like Laughter Yoga, we combine team building with a yoga twist. Techniques will focus on a mind-body mix of breathing, laughing, and eye contact to create interdependence amongst your team. This fun, light cardio workout increases blood circulation, promotes employee wellness, reduces blood pressure, alleviates stress, releases endorphins, increases oxygen flow, and, brings teams together. The important thing to note about laughter yoga is that the "yoga" part comes from breathing and not from poses.
Laughter yoga techniques will focus on:
• Enhancing your health and happiness
• Clapping and laughter exercises
• Deep breathing and meditation
• Relaxation and stress relief
Your certified laughter yoga instructor will lead your team through a session of stress relief and techniques to help you realize the best medicine… laughter.
Laughter is the Best Medicine
Space Requirement
Virtual Laughter Yoga is primarily delivered through zoom, but we can use any platform of your choice.
Ideal For
Laughter Yoga is:
 A quick and easy way to get a mood boost.
 It helps with emotional development as it connects people.
 Boosts confidence and communication skills and even helps to increase attention spans.

 It helps make a person calm so he or she is better able to deal with challenging situations.
Tailoring
Laughter Yoga strengthens the immune system. It's a cardio workout – 10 minutes of hearty laughter is equal to 30 minutes on the rowing machine. It increases blood circulation and relaxes the muscles. It's also an antidote for depression. It reduces blood pressure as well as symptoms of allergies, asthma, arthritis, and helps in chronic illnesses.
"I had the privilege of attending one of Amy's laughter yoga sessions at a recent conference. Using a unique combination of meditation, gentle stretches, improv, and laughter, Amy creates a delightful experience that feels exactly like recess for grown-ups. It's been a long time since I have participated in such uninhibited, joyful play. I came to the session feeling tired and came out of it feeling serene and rejuvenated. Thank you for sharing your amazing superpowers of laughter and play, Amy! If everyone did laughter yoga with you, we might come very close to achieving world peace."
Alyson, Austin, TX
The feedback has been nothing but positive. I received several unsolicited comments from many people who could not say enough great things about the program and the facilitators. It was definitely a success!
Liberty Mutual Insurance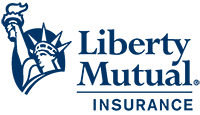 WOW! What an incredible time we had with Team Bonding last week at our All Hands event! Your team was phenomenal, and with the leadership and charisma of Scott, pulled off keeping the attentions of a very lively crowd!
Capital One

Professional and really engaged with our team! Looked like your chefs love what they do. You can see it and feel it! Our mission and goal were achieved!
Hy Cite

Our client and the guests LOVED the activity. Paul did an amazing job keeping everyone engaged and entertained.
Corinthian Events
"Excellent show! The actors were fun and interacted well with your company. We will definitely recommend to others. I enjoyed hearing that co-worker laughter!"
American Express
Other activities you may like.
Contact us to tailor this event to your unique needs.
Even with all of the packaged event options we offer, you may need something different. Maybe a special conference theme, favorite management book, ideal training model or a unique set of learning outcomes… We can help.