Virtual Comedy School
Virtual Comedy School is a unique team-building experience that helps foster excellent written and verbal communication skills while bringing team members together with a healthy dose of humor. We'll energize and empower participants with hands-on joke writing exercises and a live, friendly-spirited competition.
Request A Quote
They say laughter is the best medicine but where do you get it?
The ha-spital (or TeamBonding)!
Unity Through Laughter!
More than ever, your team needs laughter. Harvard Business School said that laughing is critical for company morale, and it has a host of health and wellness benefits that can also increase belonging and productivity!
Virtual Comedy School brings humor into the hands of your employees, allowing them to craft a punchy, effective joke in a short session, then "test" out their jokes in a fun, high-energy competition. It's a wonderful way to not only get everyone laughing but also to build critical writing skills – from the creativity to generate joke premises to the concision required to keep them short and "trim the fat."
The Session Structure: Workshop & Competition
In the first portion of the session, the experienced facilitator (who is also a comedy headliner) will guide your team through the basics of joke writing (the elements of a great joke), while also sharing timeless examples of great jokes from the legends of comedy. They'll then take everyone through a series of short exercises designed to get your team starting to write their own jokes.
The group will then be broken into teams and sent to breakout groups, where they'll continue to refine their new material and then work as a team to select the best jokes from the breakout room. The teams will then return to the main session to compete in a fun bracket-style competition using their best jokes!
Get Your Daily Dose of Laughter!
Space Requirement
This program is primarily delivered via Zoom but we will gladly work with other web conferencing platforms if required.
Ideal For
Ideal for teams looking to:
• Improve writing and public speaking skills
• Foster creativity
• Release tension and stress via humor and friendly competition
• Laugh a lot!
Tailoring
We can customize by making the joke prompts relevant to your company's brand, products, or culture.
Amazing! The event was a HUGE success! Everything was perfect – the participants thoroughly enjoyed themselves. I can't say enough about how well it went. The word is already flying around the office about the success of the program and we already have another group thinking about using this program for an event of their own!
Kronos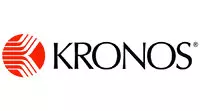 The event was perfect !!!!! Your staff were amazing and engaging. We absolutely loved the activities building up to the Teddy Bear Build. Beyond our expectations.
Boston Scientific

We had a great time and I received a lot of positive feedback from the team. They were surprised, had fun and enjoyed participating in multiple activities. Michael was amazing!
Ariat
Ben and his team were fantastic yesterday! Thank you so very much for everything!
VCA Animal Hospital

The feedback has been nothing but positive. I received several unsolicited comments from many people who could not say enough great things about the program and the facilitators. It was definitely a success!
Liberty Mutual Insurance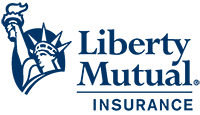 Our Charity Bike Build donation event was a huge success. Matt and his team handled everything beautifully, and our group had a ton of fun. I heard nothing but positive comments afterwards. We will definitely recommend you to our colleagues.
Genentech

Other activities you may like.
Contact us to tailor this event to your unique needs.
Even with all of the packaged event options we offer, you may need something different. Maybe a special conference theme, favorite management book, ideal training model or a unique set of learning outcomes… We can help.