Swipe Face
Who will be the best poser? Find out in Swipe Face – a playful selfie game where players compete to take the best picture in response to fun poses. Celebrate moments of shared humor with this new highly interactive team building activity. Boost morale and get ready to laugh!
Request A Quote
Virtual Photo Experience
Challenge up to 400 people to see who's the winner in this funny, photo-based game.
Swipe Face is the perfect antidote to Zoom fatigue.
The goal of the game is to imitate the pose given with your best selfie, then receive the highest points from the other players during the voting!
Swipe Face is hosted by a TeamBonding facilitator who sets up the game, chooses the categories, and leads each round.  Each player uses their phone to view the poses, take photos, and judge other entries, all without downloading an app. As the game progresses you'll be challenged to pull poses like 'Tiger Roar' and 'Balloon Face' with just 30 seconds to take the perfect shot.
When it's all over and the winner has been announced all players will have access to a gallery of entries as an easily shareable souvenir!
Key Features:
Unique game concept
No app needed
Brandable
Easy sharing to social
Any video platform
Believe In Your #Selfie
Space Requirement
Each participant will need a cellphone or tablet to view the poses, take photos and judge others entries!
Ideal For
Stand-Alone activity or use as' add-on' energizer to an existing online event.
Zoom/Video Socials
Team Building
Celebrations
Icebreakers
Conferences
Tailoring
Swipe Face is easily tailored to your needs:
Customize the poses to suit your audience
Optional branding of experience and output images
Optional branded emails can include marketing messaging
Further customization available on request
Professional and really engaged with our team! Looked like your chefs love what they do. You can see it and feel it! Our mission and goal were achieved!
Hy Cite

Today was an awesome event! Our employees loved it! Paul was amazing! Thank you very much for the organized chaos! C'mon Down - Love it!"
LPSI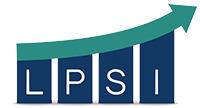 Our client and the guests LOVED the activity. Paul did an amazing job keeping everyone engaged and entertained.
Corinthian Events
"Excellent show! The actors were fun and interacted well with your company. We will definitely recommend to others. I enjoyed hearing that co-worker laughter!"
American Express
"It was an amazing day… and the team really enjoyed Tools for Schools. It meant a lot to them to help children in the community. There were many teary eyes, including mine!"
IBM
Amazing! The event was a HUGE success! Everything was perfect – the participants thoroughly enjoyed themselves. I can't say enough about how well it went. The word is already flying around the office about the success of the program and we already have another group thinking about using this program for an event of their own!
Kronos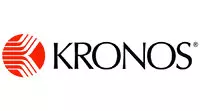 Other activities you may like.
Contact us to tailor this event to your unique needs.
Even with all of the packaged event options we offer, you may need something different. Maybe a special conference theme, favorite management book, ideal training model or a unique set of learning outcomes… We can help.