Meditainment Online
If you're working from home due to COVID-19 we understand it can be hard to switch off. Our guided meditations help your team to calm the mind, alleviate anxiety, and reduce stress. It's as easy to do as following a relaxing story with your eyes closed. Enjoy the wellness benefits through a restful and imaginative ride with Meditainment Online!
Request A Quote
A Virtual Wellness Experience
Guided meditation for stress reduction, rest, and recharge.
Meditation – it's amazing stuff!
With sounds of nature and subdued lighting, participants are introduced online to the guided meditation experience with stunning images of the places they can travel to on a guided meditation journey. These include amazing places such as the Secret Garden, Lost City, Deep Ocean, Mountain Refuge, Desert Oasis, and the Blue Lagoon. Participants can choose their own journeys or they can vote on it with our online polling.
What to expect during a guided meditation:
A preparatory exercise that eases the body and calms thoughts.
Story-line that encourages feelings of contentment and relaxation.
The narrative about a wellbeing topic for reflection in the meditative state.
Story-line that leads to a return to daily life.
Acclaimed by the public and press alike as the "ultimate nerve-soother for a punishing lifestyle", with Meditainment anyone can experience the power of their calm mind first time! Enjoy the wellbeing benefits of joining any of our guided meditations that are quickly felt. You'll feel an improvement physically, mentally, and emotionally shortly after you begin an imaginative ride.
Meditation That Takes You Places!
Space Requirement
Easily enjoyed from any device, (cell, tablet, laptop) from any location with internet access.
Ideal For
Meditainment is perfect for groups looking for:
Mindfulness & awareness
Relaxation & focus
Motivation & energy
Stress reduction
Meditation has many well-known benefits including stress reduction, pain relief, relaxation, calming the mind, alleviate anxiety, insomnia relief, as well as improved mood and sleep quality, and generally being better equipped to deal with life's ups and downs.
Tailoring
In this unique wellness experience, your remote team will sit back in the comfort of their homes or office and relax, close their eyes, and visualize their journey. Absolutely no previous meditation experience is necessary; it's as easy as listening to a relaxing story with your eyes closed! Ask about giving access to your team following the event to a subscription of their own.
The feedback has been nothing but positive. I received several unsolicited comments from many people who could not say enough great things about the program and the facilitators. It was definitely a success!
Liberty Mutual Insurance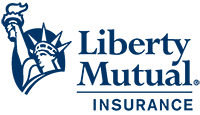 Our client and the guests LOVED the activity. Paul did an amazing job keeping everyone engaged and entertained.
Corinthian Events
Just wanted to let you know that activity was a huge hit! Deric and the team did an amazing job…Very well done.
Sodexo
WOW! What an incredible time we had with Team Bonding last week at our All Hands event! Your team was phenomenal, and with the leadership and charisma of Scott, pulled off keeping the attentions of a very lively crowd!
Capital One

"Excellent show! The actors were fun and interacted well with your company. We will definitely recommend to others. I enjoyed hearing that co-worker laughter!"
American Express
Amazing! The event was a HUGE success! Everything was perfect – the participants thoroughly enjoyed themselves. I can't say enough about how well it went. The word is already flying around the office about the success of the program and we already have another group thinking about using this program for an event of their own!
Kronos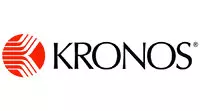 Other activities you may like.
Group Size: 10-10000
Time: 1 - 30 days
Contact us to tailor this event to your unique needs.
Even with all of the packaged event options we offer, you may need something different. Maybe a special conference theme, favorite management book, ideal training model or a unique set of learning outcomes… We can help.