Ice Sculpting Demo
Using chain saws, chisels, torches, and more, you can watch one of our talented ice carvers hack away at large blocks and turn them into seasonal sculptures such as a Penguin, a Snowman, or an interactive carving of your choice.  This is a perfect kick off or 'ice breaker' for your conference or meeting as we can add a 3-D sculpted logo reveal or a stand-alone where you can watch the ice fly from the comfort of your home.
Request A Quote
Event Overview
Ice is dynamic. It's the perfect medium, unique and mesmerizing!
"I recently took up ice sculpting.  Last night I made an ice cube.  This morning I made 12.  I was prolific." Mitch Hedberg
Ice sculpting has its origins in the food world, which may make it unique in the art world. Ice sculpting is an art and if you've enjoyed one of our ice sculpting team building events, you know Mark is an artist.  He is the owner and an award-winning carver and has over twenty years of experience carving ice.  This virtual experience is really 'cool'.
Using chain saws, chisels, torches, and more, you can watch one of our talented ice carvers hack away at large blocks and turn them into sculptures!
Choose Your Experience:
The Interactive Carve is held as a group experience where you decide what he carves.  Talk about it, ask him, challenge him, and see the ice fly while sitting warmly at home, enjoying the beverage of your choice with your co-workers or clients.  In the end, you'll watch your frozen design be created in front of your eyes and you'll get a great photo of your carving to enjoy and you can share or post your custom ice carving.
The Logo Reveal ends up as a finished ice sculpture, a 3-D version of your company logo while you watch it being carved.  The logo will be done on the CNC machine while the ice sculptor carves a multi-colored penguin to hold the logo when finished.  This is a great way to get your message across while being remote and still enjoying the experience of seeing your company image carved in ice.
Whatever you choose, this will literally be the coolest event you will do remotely as a team.  Mark and his team of ice sculptors will entertain, engage, and banter with your team over Zoom while you watch an ice artist create a masterpiece, made of ice.
View Mark's latest webinar on Ice Sculpting on our webinar page.
Event Details
Space Requirement
This program is primarily delivered through zoom.
Ideal For
Encourages Creative Thinking
Creative Problem Solving
Inspires and Motivates Staff
Learn Something New Together
Entertaining
Tailoring
Program can be customized to either an interactive carve, a logo reveal, or both!
The feedback has been nothing but positive. I received several unsolicited comments from many people who could not say enough great things about the program and the facilitators. It was definitely a success!
Liberty Mutual Insurance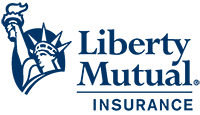 WOW! What an incredible time we had with Team Bonding last week at our All Hands event! Your team was phenomenal, and with the leadership and charisma of Scott, pulled off keeping the attentions of a very lively crowd!
Capital One

Our Charity Bike Build donation event was a huge success. Matt and his team handled everything beautifully, and our group had a ton of fun. I heard nothing but positive comments afterwards. We will definitely recommend you to our colleagues.
Genentech

I heard only great things about the Art Heist! Everyone was interacting and working together. Seemed really into it and having fun!!
Mohegan Sun
The event was perfect !!!!! Your staff were amazing and engaging. We absolutely loved the activities building up to the Teddy Bear Build. Beyond our expectations.
Boston Scientific

Professional and really engaged with our team! Looked like your chefs love what they do. You can see it and feel it! Our mission and goal were achieved!
Hy Cite

Other activities you may like.
Contact us to tailor this event to your unique needs.
Even with all of the packaged event options we offer, you may need something different. Maybe a special conference theme, favorite management book, ideal training model or a unique set of learning outcomes… We can help.