Finnegan's Virtual Irish Wake
Raise a glass! Old Finnegan has passed and you're invited to join in his celebration of life — the Irish way. You'll laugh till you cry at Finnegan's Wake Online, the most original, engaging, and all-new original interactive Irish comedy experience!
This Event Has Departed...
This event has bonded more teams than we can count but has finally run its course and is now considered part of The Departed. Below you'll find a scrolling list of additional events that are considered great alternatives. If you really loved Finnegan's Virtual Irish Wake and think it should be brought back from The Departed, let us know by voting using the button below!
Vote To Bring Back
An Evening of Celtic Wit & Merriment
You'll laugh till you cry in a simply unforgettable interactive Irish comedy show experience!
A night of drinking, dancing & Irish fun- all online!
Prepare your eulogies and your finest step dancing shoes as you and your guests join an interactive virtual event based on James Joyce's Finnegans Wake. In this Irish comedy show, you become part of the act, as you are invited to drink, dance, and party the night away at Ireland's rowdiest funeral. 
While seasoned Irish actors & comedians host this evening of Celtic wit and merriment, you'll also have a chance to help console the poor widow, recite a eulogy for the deceased, learn a simple Irish jig, and end the night singing along to one too many Irish ballads. In 1999, Finnegan's Wake opened in South Boston with rave reviews. Irish music, comedy, singing, dancing, and a whole lot of interaction between the cast and the audience make this one of the liveliest interactive shows and now we're bringing it to you online!
Participants are treated like family and friends as they dine, drink, and party with the family. Finnegan's Wake Online takes interactive theater to a whole new level as audience members get up to give eulogies, propose toasts, tell jokes, recite poetry, dance jigs and tell stories both funny and sad about the dear old man. So sign your Mass card, put on your best Irish funeral wear and come help us wake the dead.
This very successful show has been performed for audiences in Greater Boston and New Jersey for over 17 years. At the Showboat Casino in Atlantic City, over 25,000 mourners came to pay their respects to our dearly departed and we performed 50+ shows over a two-year period, each enjoyed by over 500 people each performance.
Join this Irish family and are in for dublin' the fun– it's an opportunity to entertain and to be entertained!
Each participant will receive:

Admission link to the interactive Zoom event

90 minutes of music, dancing, drinking, and merriment

Irish whisky tasting instruction

Irish step dancing instruction

5 professional actor-comedians

1 professional Irish Band (recorded or live)

Tons of audience interaction

Perfect for St. Patrick's Day!
Feel free to share a joke, a ballad, or a tale. After all, this gathering is a celebration of life, not death!
Who's ready to party their shamrocks off?
Space Requirement
It's an interactive Irish comedy show where the audience is part of the act. And be prepared to hear some great music as well! This uproarious interactive show is just the thing to lift your spirits – and rest assured there will be plenty of spirits to go around.
Ideal For
Holiday Parties
Corporate Entertainment
Employee Parties
Fundraisers
Tailoring
The cast of zany characters may be increased or decreased, depending on the size of the audience but typically includes a cast of five, a three-piece Irish band and you.  Yes, YOU!  Audience members are encouraged to get up and participate in the show. You may recite a poem, dance a jig, sing a song, make an Irish toast or give a eulogy (meaning, tell any old joke you know and insert Finnegan's name).
Just wanted to let you know that activity was a huge hit! Deric and the team did an amazing job…Very well done.
Sodexo
"It was an amazing day… and the team really enjoyed Tools for Schools. It meant a lot to them to help children in the community. There were many teary eyes, including mine!"
IBM
Our Charity Bike Build donation event was a huge success. Matt and his team handled everything beautifully, and our group had a ton of fun. I heard nothing but positive comments afterwards. We will definitely recommend you to our colleagues.
Genentech

Ben and his team were fantastic yesterday! Thank you so very much for everything!
VCA Animal Hospital

Amazing! The event was a HUGE success! Everything was perfect – the participants thoroughly enjoyed themselves. I can't say enough about how well it went. The word is already flying around the office about the success of the program and we already have another group thinking about using this program for an event of their own!
Kronos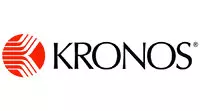 "Excellent show! The actors were fun and interacted well with your company. We will definitely recommend to others. I enjoyed hearing that co-worker laughter!"
American Express
Contact Us for a Tailored Event
Even with all of the packaged event options we offer, you may need something different. Maybe a special conference theme, favorite management book, ideal training model or a unique set of learning outcomes... We can help.