Pumpkin Carving
Pumpkin Carving is a fun program during the autumn season that will bring your employees together for a round of face-to-face interaction, connection, and communication.
Request A Quote
Event Overview
Carve your way into the Halloween season with your team!
Orange you pumped for Halloween?
Have fun and boost morale as teams work together to design, shape and carve/decorate pumpkins with our Pumpkin Carving event! The pumpkins can either be kept by the participants or brought back to the office. Prizes and awards make it all the more memorable. Pumpkins + carving kits + your team = one creative and fun team building event!
Pumpkin Carving teamwork group bonding exercises range from the traditional "jack-o-lantern" style to brilliant and imaginative works of art. Pumpkin carving/sculpting has been a tradition in America for decades and accompanies one of the most creative and whimsical holidays, Halloween. Between costumes, candy and the frightfully fun tradition of trick-or-treating, Halloween can't be beaten!
Its pumpkin season and we use REAL pumpkins for your event. We can bring seasonal fun to you and your team, year-round. Or, in place of real pumpkins or to save the mess of clean up, we have extremely realistic foam pumpkins that come in various sizes. They look like pumpkins and most importantly, they'll carve like a pumpkin! Your group will get a team building event that is lively and engaging, because, for us, fun is the name of the game. So let's bust out the carving gear and see what you've got!
Your master pumpkin sculptor will bring carving tools, pumpkins, gourds, and assorted vegetables. Don't worry about making a mess, aprons are supplied! Pumpkins + carving kits + your team = one creative and fun team building event.
Event Details
Space Requirement
An indoor space with about 20-30 sq. ft per person. Tables, chairs and trash cans needed.
Ideal For
Fun & a great icebreaker
Autumn events or Halloween parties
Networking
Creative problem solving
Improving team dynamics
Tailoring
Every program we offer can be tailored – in fact, we like it that way. Tailoring is one of the big reasons for our ongoing success.
Today was an awesome event! Our employees loved it! Paul was amazing! Thank you very much for the organized chaos! C'mon Down - Love it!"
LPSI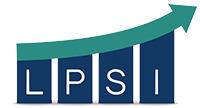 It was a great time. I have only received positive feedback from my team which is a rare thing. Please let Stuart know we loved it.
TCR2 Therapeutics

I heard only great things about the Art Heist! Everyone was interacting and working together. Seemed really into it and having fun!!
Mohegan Sun
Amazing! The event was a HUGE success! Everything was perfect – the participants thoroughly enjoyed themselves. I can't say enough about how well it went. The word is already flying around the office about the success of the program and we already have another group thinking about using this program for an event of their own!
Kronos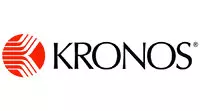 The event was perfect !!!!! Your staff were amazing and engaging. We absolutely loved the activities building up to the Teddy Bear Build. Beyond our expectations.
Boston Scientific

WOW! What an incredible time we had with Team Bonding last week at our All Hands event! Your team was phenomenal, and with the leadership and charisma of Scott, pulled off keeping the attentions of a very lively crowd!
Capital One

Other activities you may like.
Contact us to tailor this event to your unique needs.
Even with all of the packaged event options we offer, you may need something different. Maybe a special conference theme, favorite management book, ideal training model or a unique set of learning outcomes… We can help.