Utilizing actual hotel rooms and hiding the game in plain sight makes this the most unique escape game available today. Nowhere else can your entire group play the exact same scenario against one another, simultaneously!  You have 60 minutes to save the company!  Are you up to the challenge?
Space Requirement
An open space is required for this event

A Meeting Room for the start and finish
Guest Rooms must be secured for this event by us or the client with the event starting no less than 5 hours after check-in
Ideal For
Collaboration & Accomplishing Common Goal
Performance & Continuous Improvement
Individual and Team Development
Relationship Building & Networking
Tailoring
Our skilled program designers can build a game for any location, situation, language, and corporate team. Injecting your corporate identity and the location of your gathering, we can create scenarios that are entirely fictional like, zombie attacks, toxic spills, or more realistic themes such as murder mysteries, theft and loads more. If your organization can imagine it then we can write, produce and execute it!
Event Description
Imagine your corporate identity blended with a realistic cyber espionage crisis and your team is in the thick of it!  Utilizing actual hotel rooms and hiding the game in plain sight makes this the most unique panic room team building activity available today. Every team gets their own hotel room and plays the same scenario against one another at the same time. You have 60 minutes to save the company! Is your team up for this mystery escape room game?
We can't divulge too many of our creative game details…or what fun would the mystery escape room game for your group? We will tell you this; your group will be tested with a series of intricate cerebral puzzles and interactive challenges.  Teams will acquire rewards, find hidden "Easter Eggs" and stumble into red herrings if they're not careful. 
After the panic room team building activity is concluded, the overall Escape Room champions will be crowned (we will either hand the presentation over or you can allow us to deliver the awards presentation in a fun and lively manner). If desired, the Host(s) & Facilitation team can also walk the entire group through the ultimate game solution(s).
Rave Reviews From Clients
Thank you for the great team building activity. Your team was great! Everyone had a great time.
Vicom Computer Services
Today was an awesome event! Our employees loved it! Paul was amazing! Thank you very much for the organized chaos! C'mon Down - Love it!"
LPSI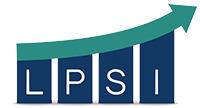 Everything went very well with our Do Good Bus. Michael was great, very friendly and really fun to have around.
Founders Brewing Co.
"Excellent show! The actors were fun and interacted well with your company. We will definitely recommend to others. I enjoyed hearing that co-worker laughter!"
American Express
Our client and the guests LOVED the activity. Paul did an amazing job keeping everyone engaged and entertained.
Corinthian Events
Just wanted to let you know that activity was a huge hit! Deric and the team did an amazing job…Very well done.
Sodexo
Contact us to tailor this event to your unique needs.
Even with all of the packaged event options we offer, you may need something different. Maybe a special conference theme, favorite management book, ideal training model or a unique set of learning outcomes… We can help.