Finnegan's Wake
Finnegan's Wake is a complete event package. We'll provide the hilarious wake, scripted but ever changing eulogies and plenty of great music everyone will enjoy dancing to. Prepare your eulogies as you and your guests may be called on to stand up and salute the dearly departed with a joke, a song or a dance
Request A Quote
Event Overview
Have Wake, Will Travel
Finnegan's Wake is an interactive dinner and comedy show that can be performed any time of year, but it's particularly popular every March. It is filled with tender ballads, rowdy reels, raucous comedy, outrageous characters, and plenty of audience participation as guests are invited to get up and say a few words about the departed. This very successful show has been performed for audiences in Greater Boston and New Jersey for over 17 years. At the Showboat Casino in Atlantic City, over 25,000 mourners came to pay their respects to our dearly departed and we performed 50+ shows over a two-year period, each enjoyed by over 500 people each performance.
It's an interactive show that takes place during dinner, at the location of your choice where  the audience is part of the act. And be prepared to hear some great music as well! This uproarious interactive dinner and comedy show is just the thing to lift your spirits – and rest assured there will be plenty of spirits to go around.
Join the family you are in for a treat – it's an opportunity to entertain and to be entertained! While seasoned actor/comedians host this evening of Celtic wit and merriment, you'll also have a chance to help console the poor widow. Feel free to share a joke, a ballad or a tale. After all, this gathering is a celebration of life, not death.
You'll laugh till you cry at Finnegan's Wake, the most original and engaging of productions. It's simply an unforgettable interactive dinner and comedy show!
Event Details
Space Requirement
A dining area large enough to hold your guests and a performance area of at least 12' X 12' for the cast and to lay out the body.
Ideal For
Holiday Parties
Corporate Entertaining
Employee Parties
Fundraisers
Tailoring
The cast of zany characters may be increased or decreased, depending on the size of the audience but typically includes a cast of five, a three-piece Irish band and you.  Yes, YOU!  Audience members are encouraged to get up and participate in the show. You may recite a poem, dance a jig, sing a song, make an Irish toast or give a eulogy (meaning, tell any old joke you know and insert Finnegan's name).
"Finnegan's Wake is a dinner theater experience that puts the audience in the middle of a raucous Irish wake and gets the crowd into the act."
Atlantic City Weekly
The hunt was a huge success!! Even this skeptical crowd of mobile app building designers and engineers were pleasantly surprised with the very cool smartphone application and everyone had a really great time! Michael and his team did a terrific job facilitating and the whole event went very smoothly.
Pandora
We had a great time and I received a lot of positive feedback from the team. They were surprised, had fun and enjoyed participating in multiple activities. Michael was amazing!
Ariat
Everything went very well with our Do Good Bus. Michael was great, very friendly and really fun to have around.
Founders Brewing Co.
Amazing! The event was a HUGE success! Everything was perfect – the participants thoroughly enjoyed themselves. I can't say enough about how well it went. The word is already flying around the office about the success of the program and we already have another group thinking about using this program for an event of their own!
Kronos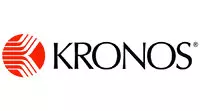 WOW! What an incredible time we had with Team Bonding last week at our All Hands event! Your team was phenomenal, and with the leadership and charisma of Scott, pulled off keeping the attentions of a very lively crowd!
Capital One

Other activities you may like.
Contact us to tailor this event to your unique needs.
Even with all of the packaged event options we offer, you may need something different. Maybe a special conference theme, favorite management book, ideal training model or a unique set of learning outcomes… We can help.