The DaVinci Adventure
Our facilitators meet your team in the lobby and send you off on a giant puzzle that can only be solved by teams finding clues within the world's great art of the museum.  Not a race (but we will have a winner).
This Event Has Departed...
This event has bonded more teams than we can count but has finally run its course and is now considered part of The Departed. Below you'll find a scrolling list of additional events that are considered great alternatives. If you really loved The DaVinci Adventure and think it should be brought back from The Departed, let us know by voting using the button below!
Vote To Bring Back
Event Overview
solve the mystery and find the cryptex code before time runs out
The DaVinci Adventure program started out as a rain alternative back in 2006 for MSNBC who couldn't work with a rain date for a Central Park team builder they had planned. The "DaVinci Code" movie was a hit at the time, so we quickly designed an art-inspired team building event that brought them to the wonderful galleries of the Metropolitan Museum of Art. We even were able to find an exact replica of the "cryptex" from the movie which added to the theme.  Now, this 3-hour team builder has a life of its own as we have just delivered it in the 25th different museum (Phoenix Art Museum) in the last nine years. Combining strategy, time management, communication skills and plain old art appreciation, the DaVinci's art-inspired team building program, makes your half day team meeting very special.
Teams use detailed maps while interacting with the museum pieces and artwork searching for clues that will help them break the mysterious Cryptex Code. Your sleuths must first navigate to the right piece of artwork, then detect the correct answer within each piece.
The climax occurs when a team finally gets to open the chest itself. This grand opening can take place within the museum, at a nearby restaurant, or at your meeting. You supply the treasure, we'll supply the excitement.
Event Details
Space Requirement
An art museum in your area.
Ideal For
New project kickoffs
Sales meetings
User conferences
I'm pleased to report that the group enjoyed DaVinci's Adventure tremendously! The day after, our team was recognized for our "passion and teamwork" in setting up this event for the department. Chris was great; the hunt was well planned; all in all, it was a terrific opportunity to get together, interact with coworkers, with absolutely no stress, no agenda other than have a good time and enjoy the facilities.
Welchs
Our experience was very positive; the clues were fun and our Teambonding facilitator Jayne, was absolutely wonderful to work with. She was friendly, fun and extremely professional. Everyone had a wonderful time and it was clearly a great success
Aviva USA
We used team bonding for the DaVince adventure and it was fantastic. they were great to work with. They did a great job of incorporating personal experience, work related concepts and team building into a fun-filled afternoon.
AbbVie Inc.
We had a great time and I received a lot of positive feedback from the team. They were surprised, had fun and enjoyed participating in multiple activities. Michael was amazing!
Ariat
The feedback has been nothing but positive. I received several unsolicited comments from many people who could not say enough great things about the program and the facilitators. It was definitely a success!
Liberty Mutual Insurance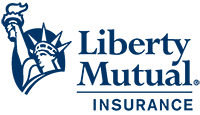 "Excellent show! The actors were fun and interacted well with your company. We will definitely recommend to others. I enjoyed hearing that co-worker laughter!"
American Express
Contact Us for a Tailored Event
Even with all of the packaged event options we offer, you may need something different. Maybe a special conference theme, favorite management book, ideal training model or a unique set of learning outcomes... We can help.