Playing The Virtual Blues – Hybrid Team Building
Playing the Virtual Blues Harmonica music team building is an excellent way to bring co-workers together virtually and to connect passion and fun back to working from home.
Request A Quote
Event Overview
"The blues tells a story. Every line of the blues has a meaning."
Find your magic and rhythm!
Starting with the basics of how to hold the instrument correctly and breathe properly, your virtual Playing The Blues harmonica facilitator guides you all the way to play with a convincing classic blues sound. Within minutes, everyone on your team will be playing a real blues song.
We even include the ancient bluesy secrets of bending notes, vibrato, vocal effects, and more.
Everyone is mailed a harmonica to play.
They learn the art of the harmonica with a master musician virtually.
Teams create their own bands and find their magic and rhythm.
Create a Muddy Waters-style call and response song with their team!
The grand finale features your group as the stars: perform an original Muddy Waters-style call and response song that you've created, and even create a recording of your performance captured on video!
Event Details
Space Requirement
This is virtual and remote.  People can't play 'together' at the same time because of Zoom millisecond time lag, but they can play 'call and response' – meaning one person plays something, there's a space and the other person either plays the same thing back or something new – it's a classic blues song technique.
Ideal For
Playing Virtual Blues Harmonica is a high energy experience, that literally, blows away perceived limitations to prove that with teamwork, good communication, and belief, anything is possible. It transforms teams by stretching personal limits, opening minds, and bringing individuals together in a unique and compelling way that will be long remembered. The team will be energized and exhilarated – they can now play the blues.
Tailoring
Breakout rooms will be used so people can create their own songs, can play one-on-one with other people and in small groups.
We had a great time and I received a lot of positive feedback from the team. They were surprised, had fun and enjoyed participating in multiple activities. Michael was amazing!
Ariat
Everything went very well with our Do Good Bus. Michael was great, very friendly and really fun to have around.
Founders Brewing Co.
It was a great time. I have only received positive feedback from my team which is a rare thing. Please let Stuart know we loved it.
TCR2 Therapeutics

I heard only great things about the Art Heist! Everyone was interacting and working together. Seemed really into it and having fun!!
Mohegan Sun
"Excellent show! The actors were fun and interacted well with your company. We will definitely recommend to others. I enjoyed hearing that co-worker laughter!"
American Express
Amazing! The event was a HUGE success! Everything was perfect – the participants thoroughly enjoyed themselves. I can't say enough about how well it went. The word is already flying around the office about the success of the program and we already have another group thinking about using this program for an event of their own!
Kronos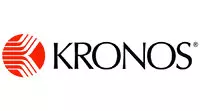 Other activities you may like.
Contact us to tailor this event to your unique needs.
Even with all of the packaged event options we offer, you may need something different. Maybe a special conference theme, favorite management book, ideal training model or a unique set of learning outcomes… We can help.