Curated Chocolate Tasting for Your Hybrid Team
No one needs to be left out! Treat your full team to this one-of-a-kind hybrid team building activity.  Hosted by one of our chocolatier experts, no matter where your team is – whether some are in the office, and others working from home –  everyone will laugh and enjoy this informative guided chocolate tasting with their very own chocolate bars in their hand!
Request A Quote
Event Overview
Chocolate 101 | Taste & Learn
Chocolate puts a smile on everyone's face!
Especially high-end, bean-to-bar chocolate from some of the best makers in the United States.  Treat your team to this one-of-a-kind virtual tasting hosted by one of our chocolatier experts! Like craft beer and specialty coffee, chocolate is having a moment –  with artisans creating it from scratch. This Hybrid Chocolate Tasting is perfect for teams who are still separated – if you want everyone to join in, we'll set up your Chocolatier host to stream to your office space, or those working from home and ship the chocolate to the addresses you provide.
With our Chocolate Experts, you'll get nothing but the finest. Our experts have been featured in the New York Times, the NYC Wine and Food Festival and INSIDER,  lead chocolate tastings nationwide, and some even established authors.
The best part: We ship my curated selection of artisanal chocolate bars directly to each guest! That way you can relax, taste, and enjoy.
Learn how chocolate is made, discover the fascinating and sometimes hilarious stories of these small chocolate companies. Compare and contrast the chocolates the way you would a fine wine in this guided 1 hour tasting of 3 delicious high-end chocolates!

Event Details
Space Requirement
This event will be facilitated through Zoom (our preferred platform). Participants in an office setting can join in on a large monitor or other large screen, on their individual computers, and for those working from home will also be able to join with the same zoom link. Your dedicated event manager will customize your event to match whatever your needs are.
Ideal For
Tasting includes:
A 1.5-hour virtually guided tasting with an expert chocolatier
Tasters of roasted cacao beans
Three artisanal mini bars
In-depth knowledge of how chocolate is made
How to taste chocolate like an expert
The fascinating and sometimes hilarious stories of these small companies
Tailoring
Before the date of your event, we will send a curated collection of specially selected mini bars to your office, or to select members of your team working from home. Your expert chocolatier will lead you through a guided tasting, along with chocolate games that are guaranteed to lift your spirits. 
"Megan can talk about chocolate, chocolate makers, and chocolate processes for hours, and it's completely fascinating. She has a keen understanding of how to describe everything about chocolate as well as how to keep the discussion engaging, and is the perfect person to lead an expert or a novice through a chocolate tasting."
Bryant Park
"A great evening! Interesting bars I would never find on my own paired with witty banter and new [chocolate-loving] friends. What could be better?"
Cocoa Future
Amazing! The event was a HUGE success! Everything was perfect – the participants thoroughly enjoyed themselves. I can't say enough about how well it went. The word is already flying around the office about the success of the program and we already have another group thinking about using this program for an event of their own!
Kronos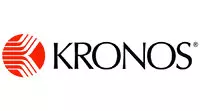 I heard only great things about the Art Heist! Everyone was interacting and working together. Seemed really into it and having fun!!
Mohegan Sun
The feedback has been nothing but positive. I received several unsolicited comments from many people who could not say enough great things about the program and the facilitators. It was definitely a success!
Liberty Mutual Insurance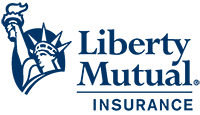 Just wanted to let you know that activity was a huge hit! Deric and the team did an amazing job…Very well done.
Sodexo
Other activities you may like.
Contact us to tailor this event to your unique needs.
Even with all of the packaged event options we offer, you may need something different. Maybe a special conference theme, favorite management book, ideal training model or a unique set of learning outcomes… We can help.